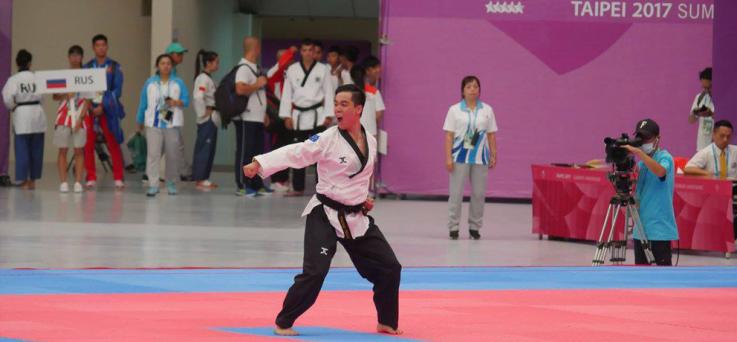 Four Victoria University students are representing the Australian Uniroos team at World University Games.
The Australian Uniroos team including four VU students have been welcomed warmly to Taipei Taiwan by the Deputy Mayor of the athletes' village at the official flag raising ceremony for the 29th Summer Universaide (also known as the World University Games). VU's elite student athletes selected as part of the Australian Uniroos are:
This is VU's largest number selected to represent Australia at an individual World Universiade, however over time VU has had a strong and proud record with 39 representatives and 16 medals won at World University Games events.
The Australian Uniroos is the team identity for all Australian University Sport High performance teams representing Australia on the international stage at either a World University Championship, Summer or Winter Universiade. 
For many of the athletes competing for their county the University Games are a crucial stepping stone for emerging young stars striving for the 2018 Gold Coast Commonwealth Games or 2020 Tokyo Olympic Games.
About the Summer Universiade
The Summer Universiade is the world's second largest international athletic event, double the size of the Winter Olympics and bigger than the Commonwealth Games.
The word 'universiade' comes from the words, university and Olympiad and means Olympic Games for students. Staged every two years under the governance of the International University Sports Federation (FISU). FISU's aim for the Universiade is to promote international peace and cultural exchange among young people through sport.
Numerous Olympic athletes have participated in Universiades and the events share much in common – the communal village, a mascot, sporting conferences and cultural festivals that take place while the games are in progress.
The protocol systems for the Olympics and Universiades are similar and both events share an Opening and Closing Ceremony. The opening ceremony for the 29th Summer Universaide will be on Saturday 19 August, with competition extending until 30 August.