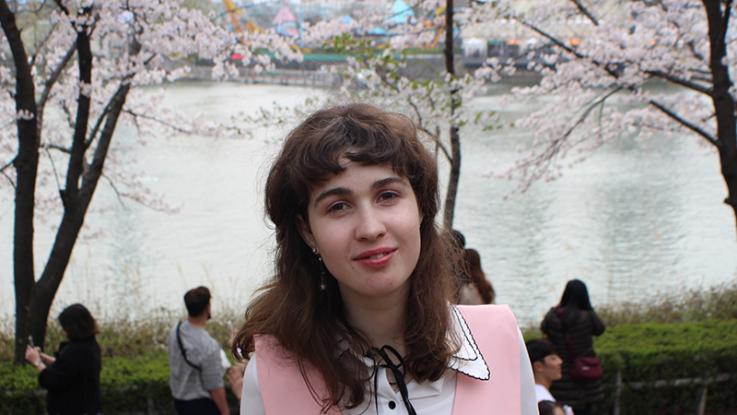 23-year-old Bachelor of Education student Courtney Webster has received the Premier's Award for the Victorian Student of the Year 2017 – Internationalisation.
The award recognises outstanding achievement in engaging domestic and international students within the broader Victorian community.
Courtney, who is a volunteer mentor for the Asylum Seeker Resource Centre (ASRC) and a VU international student host, says:
"I consider myself to be a student of life. Learning more has become something foundational to creating multiculturally-inclusive and engaging societies".
Courtney was one of seven students from seven countries to be presented with an award. She was recognised for her academic achievements and her connection to the Victorian and global communities, through her mentorship at the ASRC and volunteer work welcoming VU international students.
Courtney also received a scholarship of $10,000 to put towards her studies. 
Award recipients go on to become ambassadors for the government's Study Melbourne initiative, which promotes Victoria as a leading study destination.
Minister for Trade and Investment Philip Dalidakis said: "Congratulations to this year's recipients on their accomplishments. They are a great example of the talent and diversity within our local & international student ranks."
Courtney is looking forward to becoming a teacher with an international and inclusive approach.
"I want to be a global thinker who is passionate about working with people from all ages, backgrounds and understandings."
This award follows the success of two VU students being finalists in 2016, with alumnus Kashif Bouns receiving the International Alumnus of the Year award.