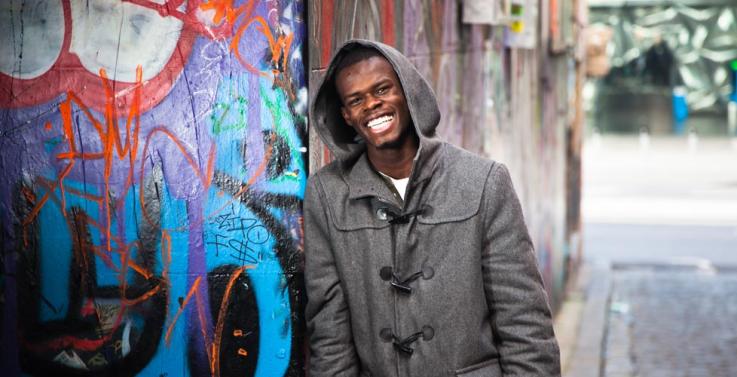 Victor Victor, a 19-year-old student at Victoria University, has been named Young Victorian of the Year for his work to improve the lives of Sudanese young people in Melbourne.
After arriving as a refugee with his family for a chance at a better life in 2001, Victor stepped into community work as a peer support mentor in high school, helping other Sudanese students overcome the challenges of education, racism and community engagement in their new homeland.
He soon got involved in several community projects including volunteering at the Centre for Multicultural Youth in Carlton and helping other African students with their homework through the Sudanese Australian Integrated Learning (SAIL).
Victor's CV today extends from government advisory work to performing hip hop.
Victor founded the Sudanese Australian Youth Action Group to create and lead community change for Sudanese young people and offer a positive alternative to stereotyped representations of African young people. The group was officially launched last month at the Footscray Phoenix Centre, and attended by more than 100 people, including Maribyrnong Mayor Councillor John Cumming and Carmel Guerra, CEO of the Centre for Multicultural Youth.
"We are fed up of seeing negative images of African youth in the media and the bad reputation we have amongst Australians, we wanted to show people that there is another side to the story," said Victor.
Victor was also awarded City of Greater Dandenong's Young Achiever award earlier this year.
Victor is currently studying a Diploma in Liberal Arts at VU's City Flinders Campus, but plans to continue on to study a Bachelor of Psychological Studies.
For more information: 1300 VIC UNI.
Footnote (July 2013): Victor is now studying a Bachelor of Psychological Studies.