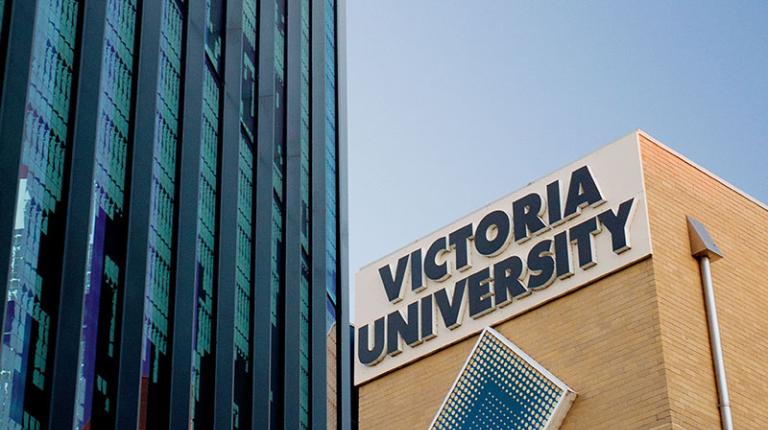 Victoria University continues to receive global recognition, as it climbs higher in three sets of international rankings. Securing this significant trifecta illustrates the University's ongoing commitment to being an outstanding place of learning that provides a world-class education.
Times Higher Education (THE) Young University Rankings
2019 Times Higher Education (THE) Young University Rankings category compares universities from 55 countries that have made a big impact on the world stage in a short time.
VU has entered the top 50 in 2019, ranked at #45 in the world, up from 53 in 2018 and 56 in 2017.
VU is ranked the highest of the four ranked Victorian universities, ahead of Deakin, Swinburne and RMIT.
QS World University Rankings
VU's success in the THE Young University Rankings is supported by VU's best performance in the recent 2020 QS rankings.
We achieved an overall rank of 601-650 (up from 651-700), placing VU among the top 57% in the world.
ARWU Global Ranking of Academic Subjects 2019
The 2019 ARWU Global Ranking of Academic Subjects (also known as Shanghai Jiao Tong Ranking) ranks universities in 54 subjects.
VU is ranked in six subject areas in 2019, with two subject areas ranking in the top 50 in the world: Engineering - Automation and Control (#33), and Social Sciences - Hospitality and Tourism Management (#37).  
Rankings success follows eLearning awards
The climb in rankings follows a number of exciting VU achievements including the LearnX Live Awards for eLearning projects used across VU and VU's TAFE division Victoria University Polytechnic.
VU and Victoria University Polytechnic received six Platinum and one Gold Award for eLearning projects. The awards reflect VU's engaging, collaborative education and training approach for its students, staff and industry clients.
Learning transformed by Block Model
VU recently overhauled its learning environments to support its Australian-first Block Model of single-unit intensive course delivery. As part of VU's New Way To Do Uni, the model will continue to roll out across all levels and areas of the university by 2022.
Last month, visiting Columbia University academic Professor David Helfand, the global pioneer behind Block Model, delivered an address to a large audience. During his empowering talk, he focused on the benefits of single-subject teaching and praised VU's achievements.
"I'm awestruck," said Professor Helfand, and "inspired that VU could do something like this, in a university of this size, over the timeframe in which you've done it. I've spent most of the last 42 years trying to change a 270 year-old institution; I know it's very difficult."
Collectively, these national and international awards confirm VU's ongoing commitment to transformation and innovative learning.
Marcia Devlin, Deputy Vice-Chancellor said the recent awards and accolades are "further evidence that The New Way To Do Uni is paying dividends, along with the introduction of our new VU Research model and our revolutionary Block Mode of engaged learning and teaching."