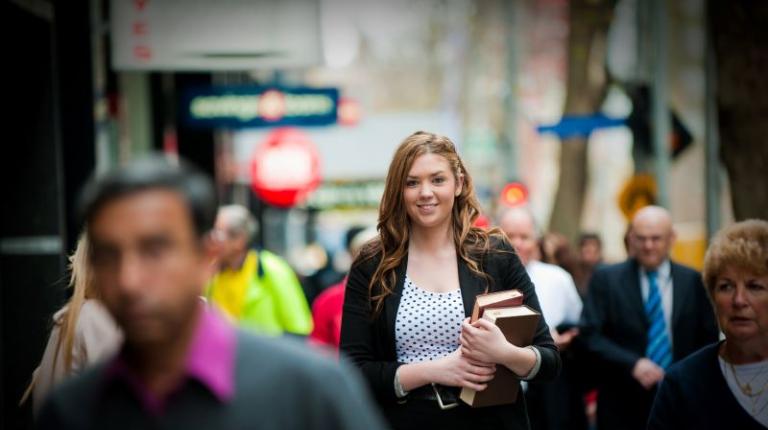 Employers have ranked graduates of Victoria University (VU) as having the most employable skills in Australia, according to the country's most comprehensive survey of employer satisfaction released today.
In addition to taking out the top gong nationally for Employability Skills at 92.8%, VU impressively ranked second in Australia for Adaptive Skills and Collaborative Skills, and third in Australia for Foundation Skills.
Employability Skills include crucial attributes such as:
working under pressure
being flexible in the workplace
meeting deadlines
understanding the nature of the business
demonstrating leadership/management skills
taking responsibility for professional development
initiative.
The independent Australian Government funded 2020 Employer Satisfaction Survey measured 3430 employer views on the attributes of recent graduates to assess the quality of Australia's higher education sector.
Results prove VU graduates are job-ready
Victoria University's Vice-Chancellor, Professor Adam Shoemaker, said the remarkable results highlight the impact that VU's multi-award winning Block Model of teaching and learning combined with VU's other Australian-first innovations is having on the job-readiness of its graduates.
"What makes this result so significant is that it's the employers themselves who have ranked Victoria University's graduates as Australia's most employable," he said.
"In this uncertain and rapidly changing COVID-19 work environment, all kinds of employers are looking for graduates with the skills to hit the ground running and the resilience to deal quickly with change.
"It gives us a great sense of pride that employers are seeing the same extraordinary potential and skills that we do in our graduates. But we're not done yet, VU has much more to offer to make sure our graduates have everything they need to excel in their career," Professor Shoemaker said.
VU's new way to do uni key to preparing grads
Victoria University has a long history of ensuring graduates, regardless of their personal backgrounds, successfully transition from their studies to the workforce as they embark on building rewarding careers.
The University's revolutionary Block Model has seen student success soar. Under the Block Model, students focus intensively on one subject at a time over a month, rather than trying to balance multiple subjects simultaneously over a semester.
Additionally, VU's award-winning First Year College, combined with its dedication to growing and strengthening industry and community connections, mean that graduates are leaving university with the skills and attitude to face the workforce head-on.