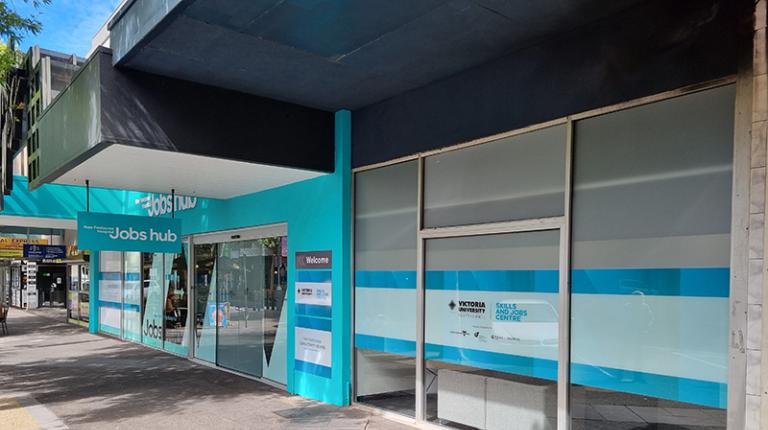 From November 2021, VU in the Community (VUiC) will no longer be operating out of VU at MetroWest in Footscray. 
The space will become the New Footscray Hospital Jobs Hub, which aims to address long-term unemployment in the region by connecting people with relevant support services, training and job opportunities. This will be a great resource for members of the community to access sustainable employment solutions and, alongside the new Footscray Hospital, represents a significant investment in health care and social infrastructure in Melbourne's west.
VUiC is now operating out of VU's Footscray Park Campus in Building K. VU remains committed to engaging with the Footscray community through the Footscray University Town initiative and our broader outreach and engagement programs in Melbourne's west. We will continue working to activate spaces and host events that connect us to the local community through our VU and community partnerships.
Connect with VU in the Community: