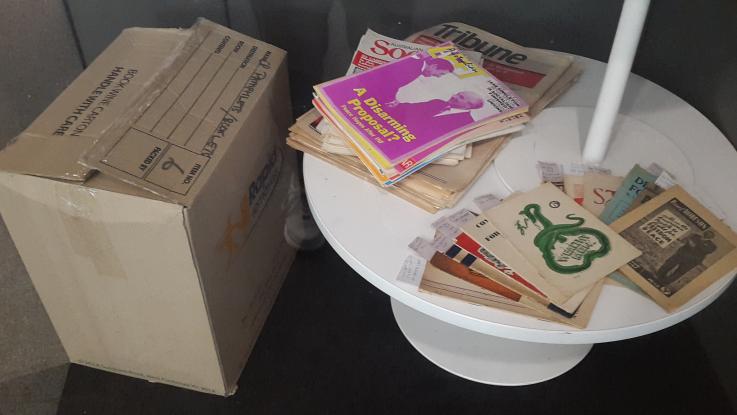 The Victoria University Library has received a donation of periodicals and pamphlets from College of Arts Professor Phillip Deery.
The donation to the Library's Radical Literature Collection supports research in social issues related to radical groups in Australia.
Donated materials include:
Inflation, the silent robber, by J. Hutson (1974)
Red fascism in Australia, by J. Mullens (1943
Omega, Poseidon, and the arms race: why Omega is an aggressive war base, by A. Langer (1974).
University Librarian Ralph Kiel said that this donation provides a valuable and ongoing resource for future researchers. "VU Library thanks Phillip for his contribution to future research and commitment to the growth of the Victoria University Library Special Collections."
The Radical Literature Collection
The Radical Literature Collection is located in the Special Collections Room, Room P402, at the Footscray Park Campus Library. Items can't be borrowed but may be used in the library.
Researchers, writers and historians all find inspiration in the Collection, which includes several hundred books and 23 journal titles mainly representing communist, Marxist or Trotskyist views. The Collection holds pamphlets from a variety of sources, the earliest dating back to 1898 and the most recent to 1986.
Email [email protected] if you wish to use items from the Special Collections or donate materials that support the key research areas at Victoria University.