Wednesday 31 October 2018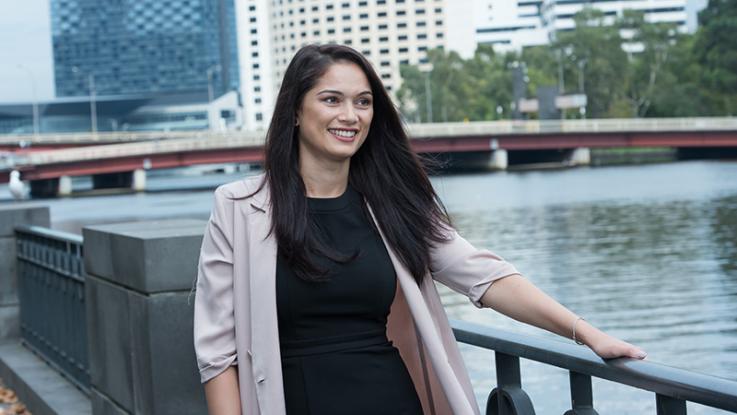 In a recent survey, it was revealed that Victoria University alumni are the second-top earning workers in Victoria three years after graduating.
Surpassed in their incomes only by Monash University, most VU graduates have found well-paid employment in their chosen industries, according to the 2018 Graduate Outcomes Survey compiled by the Social Research Centre.
The survey offers good news across the board. Findings reveal substantial improvements for all universities – with full-time employment rates sitting above 81% for those with undergraduate degrees, three years after completing their studies.
Work placements bolster career success
Career success can be attributed in large part to extensive work placements (via partnerships with industry), hands-on learning opportunities, industry mentoring and paid co-op programs – a unique point of strength at VU.
VU Business graduate Rio Delaney explains how her career has progressed rapidly.
"For my Work Integrated Learning (WIL) unit during my degree, I worked in HR at Australia's largest professional services organisation. After completing the WIL, I accepted a role in the company's management portfolio area, and was recently promoted to HR Coordinator at another company."
VU Sport Science graduate Wes Clarke, who finished his studies in 2015, also found early career success thanks to the practical components of his course.
"Towards the end of second year I got an internship at Melbourne Victory Football Club through VU. I worked hard and learnt as much as I could, and I was soon offered a job in the youth department. I am now working as a sport scientist in the senior team."
As employers like CEO of WEstjustice Denis Nelthorpe can attest, it is this practical edge that is getting VU graduates into the workforce faster, and in jobs that are relevant to their education.
"We find the practical experience VU offers invaluable when seeking new employees because they've already demonstrated their capacity to undertake the work," he says.