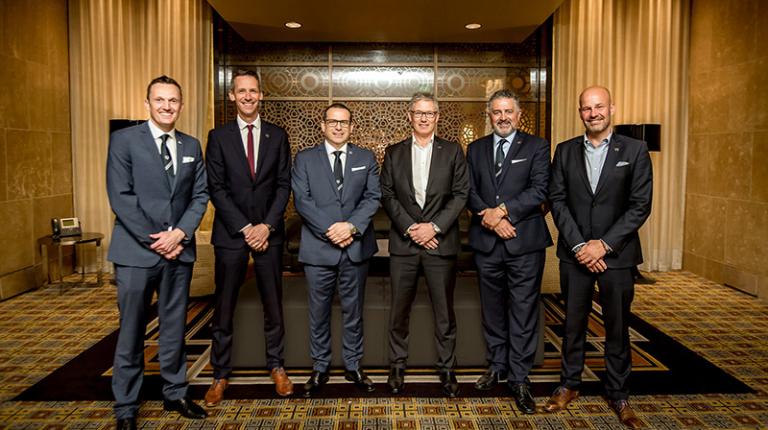 Victoria University is pleased to be named a new major partner and the official university partner of Melbourne Victory Football Club for the 2019/20 Hyundai A-League season.
Melbourne Victory and VU first joined forces in 2017 in a strategic agreement to offer a range of invaluable learning experiences for VU students in a professional sporting environment. This agreement also provided sport science and performance research collaborations, joint staff appointments, data analytics opportunities, and a range of community activities.
Vice Chancellor Professor Peter Dawkins said he was thrilled to see the partnership reach new heights and provide even more mutual benefits for both organisations.
"We are excited that this partnership with Melbourne Victory further builds VU's strong reputation as an internationally renowned, leading sport university with partnerships that range from grassroots to elite sport organisations."
The next phase of the partnership will see VU become a major partner, which brings a range of exciting opportunities across the club departments.
Melbourne Victory CEO Trent Jacobs said he was delighted to officially extend the club's relationship with Victoria University, one of Australia's leading sport universities.