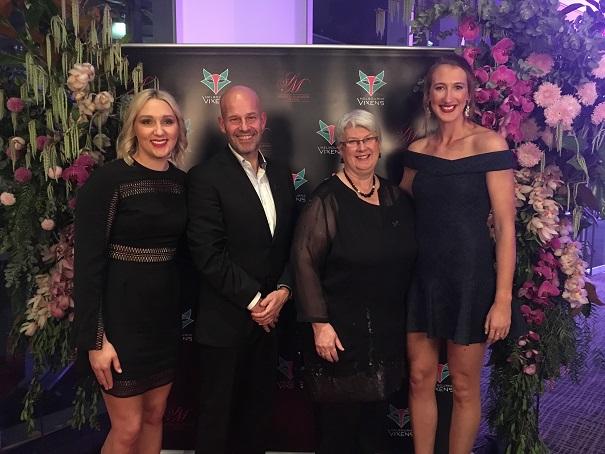 VU partner the Melbourne Vixens netball team has made a big impression on the Australian Diamonds, with five players named in the 2017/18 national selection.
VU ambassador Emily Mannix and team mates Kate Moloney, Tegan Philip, Liz Watson and Jo Weston will form part of the national squad after strong and consistent performances in the Suncorp Super Netball League.
Rebekah Webster, Netball Victoria High Performance General Manager, said it was great to see so many Vixens named in the national team.
"We have such a talented and hardworking list and it is wonderful to see half of our playing group make national selection," said Webster.
The Netball Quad Series and Constellation Cup teams were also named, with Philip, Weston and (Liz) Watson named in the Quad team, and Weston and (Liz) Watson also named in the Constellation Cup.
VU-Vixens partnership a national first
Victoria University is proud to be a major supporter of the Vixens, as part of a sponsorship agreement with Netball Victoria. The sponsorship highlights our growing reputation as a leading sport university and our commitment to women's sport at all levels.
Our partnership is the first of its kind between an Australian university and an elite women's sporting team.
2017 Sharelle McMahon Medal winners
Liz Watson's success extended to receiving the club's most coveted award – the Sharelle McMahon Medal – on 23 June, with VU ambassador Emily Mannix taking the second spot.
They lead a list of high-performing women awarded by the netball club:
Sharelle McMahon Medalist – Liz Watson
Runner-up – Emily Mannix
The Excellence in Sport & Life Award – Chloe Watson
Coaches Award – Khao Watts
Player of the Finals – Jo Weston
Outstanding Service Award – Heidi Pollington (Head Physio)
Note: Victoria University and The Melbourne Vixens had a long-standing partnership until August 2018.