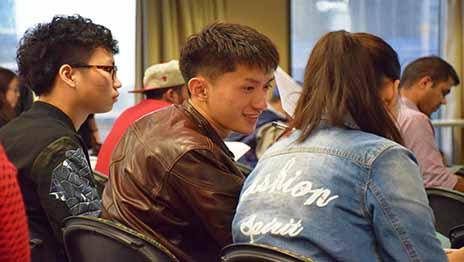 Students enrolling in English Language Intensive Courses for Overseas Students (ELICOS) packages at VU College in Melbourne could now be entitled to a special study bonus.
For every 10 weeks of an ELCIOS package in Melbourne, eligible students will get 2 weeks free – saving A$790 – as part of the VU College ELICOS Scholarship.
ELICOS packages are English language courses combined with a VU diploma or degree. English language courses at VU College are administered by VU English and include General English, English for Academic Purposes and English for BULATS Preparation.
The scholarship is one of several new initiatives in the lead up to the official opening of VU College in 2016 – which also marks the University's centenary of education.
While students are not required to submit a separate application, they must ensure they have a valid student visa and apply for their ELICOS package from 23 November 2015, with commencement of ELICOS occurring in Melbourne in 2016.