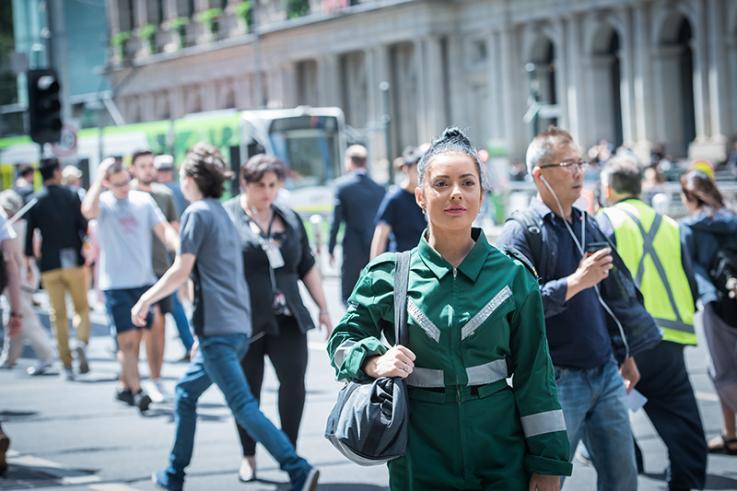 Newly graduated secondary students choosing Victoria University for 2019 are focusing on courses in the 'helping professions', highlighting that VU really is the university with heart.
Paramedicine is VU's most popular degree choice in the VTAC 2019 preference pop polls, followed by education and nursing.
Other top 10 VU degrees include osteopathy, dermal sciences, midwifery, and social work.
VU Future Students Director Alex Sims said the result shows that prospective VU students are seeking 'hands-on' professions so they can directly help people and the community.
"It's clear our top courses attract students who derive satisfaction from helping others," she said.
Vice President of Health, Sport and Active Living, Karen Dodd said VU's Bachelor degrees in Paramedicine, Nursing and Osteopathy – all in VU's top 5 – have been popular for many years.
"VU is one of only a few providers in the state offering paramedicine and osteopathy, and our students have great success getting jobs in these fields straight out of university. Nurses are in strong demand, especially in our heartland of Melbourne's west," she said.
VU's Bachelor of Education is well recognised by aspiring teachers because it is one of the few teaching degrees that allows graduates to teach the full range of school levels, from Prep to Year 12.
VCE graduate Hassan Nur Hussein, this year's school captain at Wyndham Central College, plans to use VU's Diploma of Education Studies as a bridging course to VU's Bachelor of Education to fulfil his dream of being a teacher.
"My ATAR wasn't strong enough to get into such a popular course, but I know that I have other course options and can get there eventually," he said.