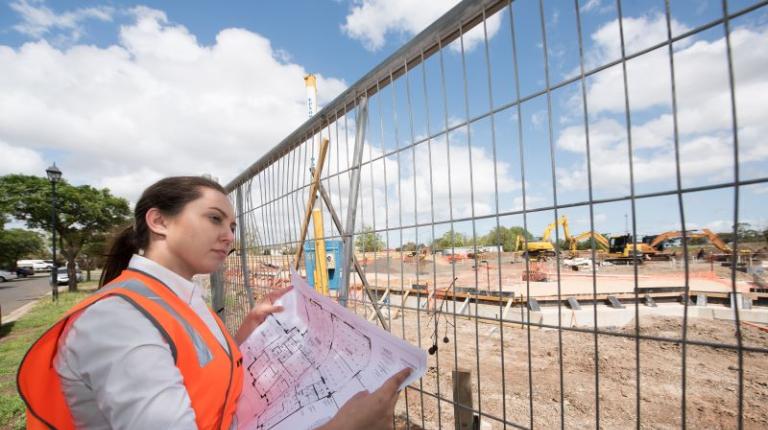 Victoria University is proud it is helping to improve gender imbalance in the construction industry by assisting up to 40 Victorian women become local council building surveyors.
Participants started training at VU last week after being nominated by local councils to enrol in VU's CPC60115 Advanced Diploma of Building Surveying or Bachelor of Building Surveying as part of the Victorian Government's $6.3 million Women Building Surveyors program.
In a career stereotypically thought of as a 'man's job', municipal building surveyors are employed by councils to issue permits that allow construction work to commence, and ensure that work complies with legal requirements and building codes.
They also carry out inspections to ensure work is completed correctly and issue occupancy permits or certificates of final inspection.
VU's Head of Built Environment Associate Professor Zora Vrcelj said VU was proud to contribute its educational expertise to such a valuable program.
"In addition to addressing a gender imbalance in a male-dominated industry, this program will help fill a critical skills shortage, and is well-timed to drive construction stimulus projects around Victoria.
"VU's involvement is a strong endorsement of the quality of its built environment courses."
All 79 councils in Victoria could nominate or recruit a female staff member to participate in the program.
Several city councils in Melbourne's booming west and north were successful in getting their nominees into the program, including Hobsons Bay, Hume, Maribyrnong, Melton, Whittlesea and Wyndham.