VU awarded DFAT grant to enhance Chinese students' experience in Australia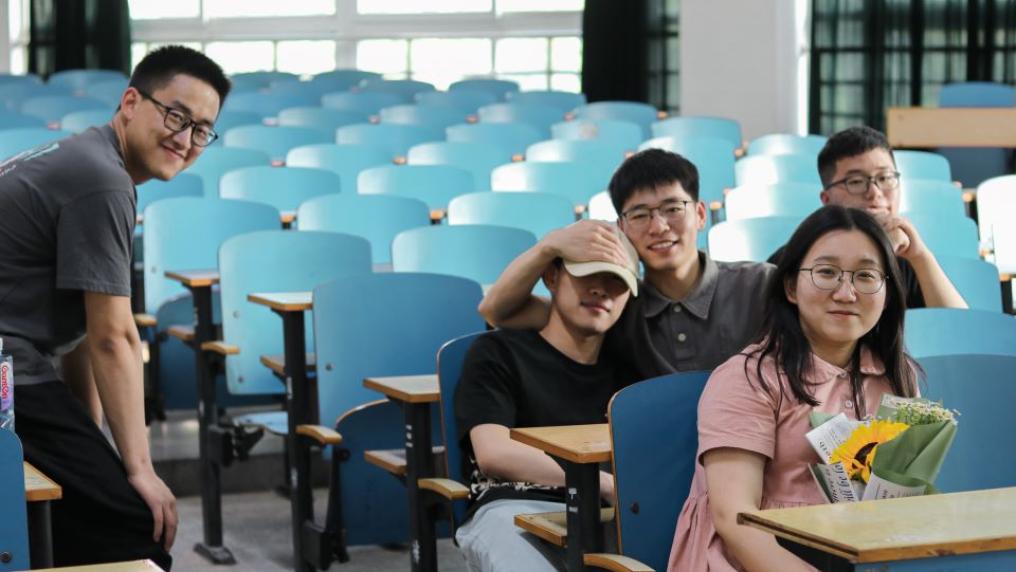 VU has been awarded $100,000 from the National Foundation for Australia–China Relations to enhance the experiences of Chinese students in Australia.
Thursday 27 July 2023
Victoria University (VU) has been awarded a $100,000 grant from the National Foundation for Australia-China Relations through the Department of Foreign Affairs and Trade (DFAT) to develop innovative ways to enhance the experiences of Chinese students studying at Australian universities.
VU project lead Dr Catherine Lou said the Embrace program provides workshops and immersive experiences for international students that focus on Australian excellence in the areas of First Nations, elite sporting organisations, and leading businesses.
VU's Chief International Officer Monty Singh said Chinese students make wonderful contributions to Australia's vibrant cultural and economic life.
We have always strived to provide opportunities for Chinese students that will not only progress their careers, but also build lasting bridges with Australia.
Australia's education sector has strong ties to China, with roughly 130,000 nationals currently enrolled in universities across Australia.
Embrace will be conducted over 18 months from now until the end of 2024, providing hundreds of Chinese students with hands-on experiences in Australian culture, sport, and business. Thousands more across Australia will have access to the program through virtual and social media outreach.
It will help inform Australia's tertiary sector about ways to enhance the experiences of all international students.
Embrace includes
workshops that showcase Indigenous Australia co-hosted by VU's Indigenous academic unit, Moondani Balluk, and partnering with the National Aboriginal and Torres Strait Islander Higher Education Consortium, and the National Aboriginal and Torres Strait Islander Postgraduate Association
immersive experiences into Australian football through a two-week training and leadership program with the Western Bulldogs AFL Club's Leaders of the Pack program
a six-month mentoring program for 15 students with leaders from business, sport, arts and multicultural community organisations
a business community workshop that provides industry knowledge and networking opportunities
an Active Sport workshop that showcases Australia's sporting excellence. 
Dr Lou said she was proud to lead the program alongside VU colleagues and industry partners.
Embrace is designed to make Australia an even better place for Chinese and other international students to spend some of their most formative years.
Other VU contributors
Associate Professor Joanne Pyke
Associate Professor Camilla Brockett
Professor Tim Corney
Dr Riccardo Natoli.
This project has received enormous support from external partners locally in Australia and also in China, across government, international education sectors, organisations, industries, sport foundation, and very importantly, Chinese international students.
VU has student articulation arrangements with three universities in China including the project partners: the Central University of Finance and Economics (CUFE) and He Nan University.
Dr Catherine Lou is Research Lead in Business at Victoria University's Institute for Sustainable Industries & Liveable Cities and in the College of Arts, Business, Law, Education and IT.  
She is available for media comment or further information about the Embrace program.