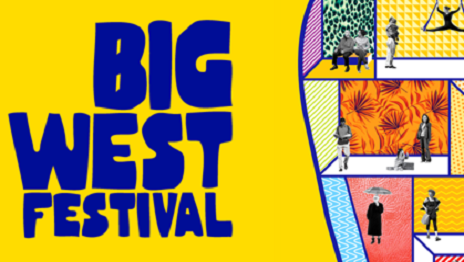 Victoria University is collaborating on an exciting array of arts events as a major partner of the biennial Big West Festival.
The work of students across multiple VU colleges will be showcased in the nine-day program from 20-28 November 2015.
Big West Festival is the leading community-based, contemporary arts festival in Melbourne's West. This year celebrates the tenth Festival with 70 multicultural, multi-artform events based around 2015's theme – the inner and outer world of 'the house' and its various meanings for residents of the west.
VU events at Big West
The following events, many of which are free of charge, explore the theme of the house through architecture, interactive art, dance, theatre, song and more.
As Told by the Boys Who Fed Me Apples – the story of the only horse to return to Australia from the First World War, sponsored by VU's College of Arts and performed at Footscray Nicholson Campus' Beanland Theatre.
East Meets West – a collaborative art exhibition conceived by Bachelor of Arts students, held in the Terrain at Footscray Nicholson Campus.
House at the Big West Village – a full size house built in-part by VU trades students which forms the major festival hub and will be converted into a liveable house for a family facing homelessness in 2016.

House at the Big West Village being built by VU trade students.

Share House – a surreal contemporary performance piece created by VU College of Arts Theatre Company students and performed inside a Yarraville house.
No Excuses! – a song suite performed by Victoria University Choir, Women's Chorus, Only Women Aloud, Brimbank Multicultural Choir, Western Health Choir, Voices of Brimbank, and School of Hard Knocks.
The Graceful Giraffe Cannot Become a Monkey – a reflection on contemporary African Australian experience through audio-visual collage, dance, music and texts, sponsored by VU's College of Arts.
Birdcage Thursdays – a theatrical journey which explores the complexities of hoarding, sponsored by VU's College of Arts.
Events at VU at MetroWest
VU at MetroWest is also hosting a range of events as part of the Big West Festival program. These include exhibitions in The Centre Space gallery and: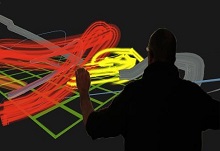 Body Move Space – cross art-form performance and video installation which explores what being attached to home really means.
Game Changers Conversation Series: The Future of Festivals – a panel of the leading creative thinkers behind Victoria's premier festivals.
Atelier in the Cloud – an online virtual canvas created by John Derrick, Nursing teacher at VU
Dumpster to Dinner Plate – a short film exploring the prejudice and surprise around dumpster diving.