Victoria University (VU) Online honoured at LearnX Summit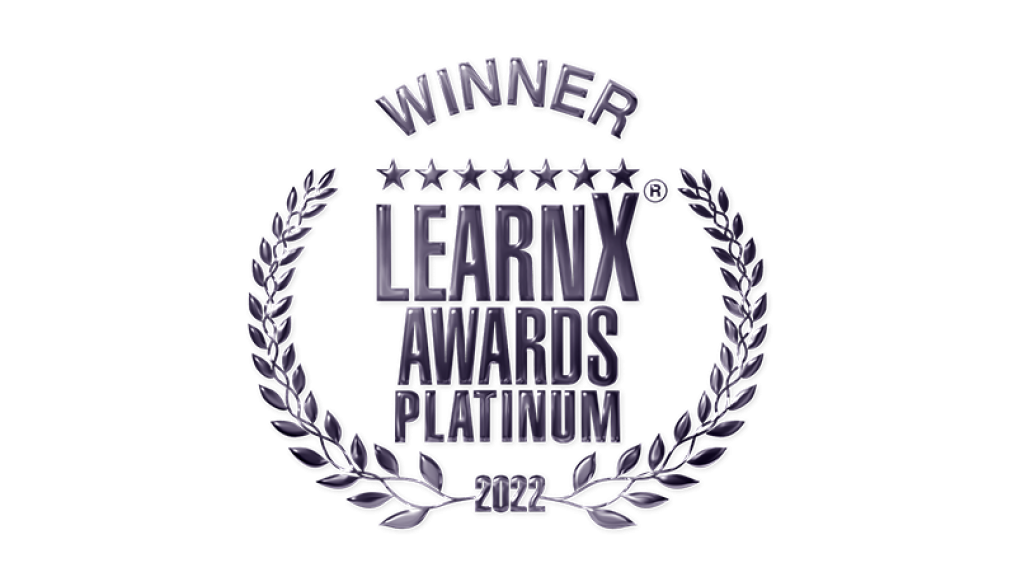 Victoria University (VU) Online has won two Platinum awards at the LearnX Summit and Award Show 2022.
Friday 25 November 2022
Victoria University (VU) Online has won two Platinum awards at the LearnX Summit and Award Show 2022 .
The VU Online team won Best Online Learning Model for the third consecutive year. Additionally, the team won Best Accessibility eLearning Design for the first time. Both awards earned LearnX's highest accolade of Platinum status. "VU Online CEO, Michael Ratcliff, said the award was testimony to the hard work put in by team members over many years, and their unswerving commitment to producing an outstanding student experience."
VU Online team proud to receive awards
Professor Chris Walsh, Dean and Chief Academic Officer VU Online, said winning the awards is a great honour, one that acknowledges the work of VU Online on the global stage.
"We are enormously proud to win these awards, especially in these two important categories: Best Online Learning Model and Best Accessibility. These awards reflect how much we value our students and we will continue to work hard to ensure their experience at VU Online is sector-leading. Our objective is to be the leader in online education and in accessibility in online learning in the Australian higher education sector and globally. These awards highlight we're well on way to achieving this goal."
Ana Yap, Head of Learning Design VU Online said that the Learning Design team are very proud of winning the Best Accessibility award.
"The Learning Design team put in a tremendous amount of work from the conceptualisation stage of unit design to the end product to ensure that our design is guided by WCAG 2.1 standards. To have this work and effort that we invest in each and every unit recognised is fantastic. We are proud to be designing for inclusivity, accessibility and diversity and will continue to strive for excellence in this field."
Professor Walsh added: "We will continue to be a global innovator and pioneer in tailored digital offerings. Our high retention rates confirm that VU Online's meticulously developed courses resonate with students. I'd also like to acknowledge the broader VU Online team - their hard work played a key role in winning these two LearnX Platinum awards."
New courses enhance online offering
This year alone, VU Online added nine new postgraduate courses in mental health, mental health nursing and child and adolescent mental health – all delivered via VU Online's award-winning postgraduate Block Model that allows students to study one unit at a time.
VU Online currently delivers twenty postgraduate courses  for Victoria University across the Victoria University Business School, the College of Health and Biomedicine and the College of Arts and Education.
LearnX is an international awards program that recognises multiple fields within learning, development, and talent management across the corporate, education and public service sectors worldwide. Along with Victoria University, winners included Vic Roads, Fujitsu Australia, Austrade and Lifeline Australia.