Victoria University partners with AVENU Learning to deliver online courses in India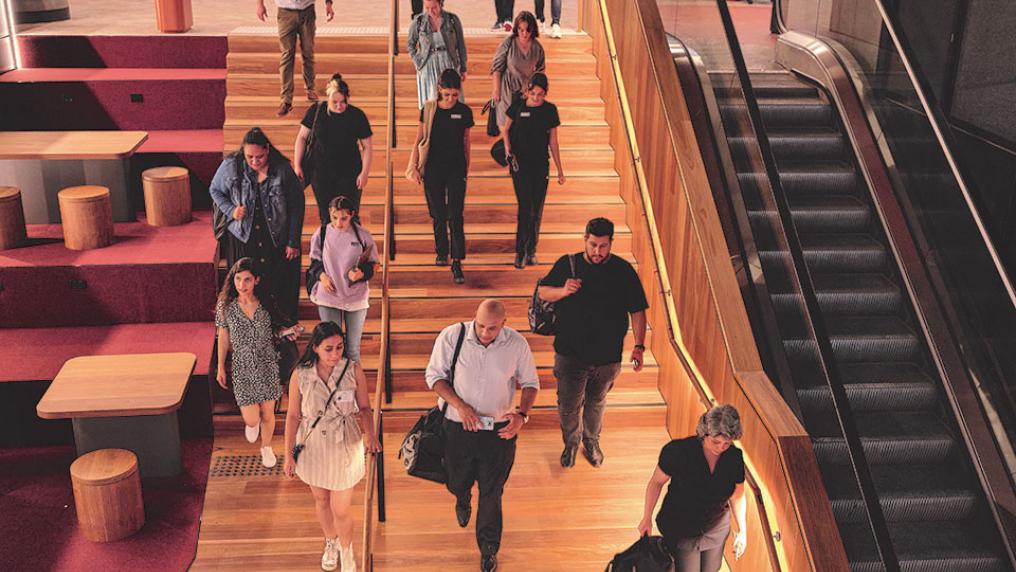 Victoria University has partnered with AVENU Learning to offer innovative online courses to students in India.
Monday 3 April 2023
Victoria University (VU) is thrilled to announce a new partnership with AVENU Learning, offering innovative online courses to students in India.
Supported through a grant from the Victorian Government's International Education Resilience Fund, the VU Advantage programs to be offered with AVENU Learning will see the development of a suite of affordable, vocationally oriented online award and non-award courses focused on information technology and business. AVENU Learning will be VU's delivery partner for these courses in India.
This is VU's first venture into fully-online education delivery in an offshore market – an innovative time as we continue to do dual differently, and be the pioneer in this space in the Australian university sector.
"This is a truly exciting partnership that showcases the very best VU has to offer students based in India. Like AVENU Learning, we are committed to providing world-class education and flexible course delivery, driven by our revolutionary approach to teaching and learning. We are thrilled with the opportunity to share the many ways students in India can achieve a meaningful and successful career through VU courses," said Vice-Chancellor Adam Shoemaker.
Ms Jade Roth, CEO, AVENU Learning said partnering with VU signalled a new chapter for the leading global provider of educational services. "AVENU is honoured to launch a strategic partnership with VU and further expand opportunities for learners in India to access high quality higher education. VU's focus on the link between excellence in education and career readiness, demonstrated by its ranking as the top school for employability skills in Australia, is in full alignment with the needs and desires of learners in India. We look forward to supporting the first cohort of VU learners later this year," said Ms Roth.
The first intake for higher education diplomas in Business and IT will be in July 2023. Upon successful completion of the diploma units, students have the option to continue their studies with VU by moving onto the second year of the corresponding bachelor course.
Course offerings include:
Diploma of Business (Enterprise)
Diploma of IT
Certificate in Digital Business Skills
Certificate in Web Programming and Development
Associate Degree in Business
Associate Degree in IT
Bachelor of Business, with majors in Management and Innovation, Supply Chain and Logistics, Marketing and Human Resource Management.
Bachelor of Information Technology, with majors in Mobile and Cloud Service Development and Cybersecurity.
VU and AVENU are also planning to offer a range of short courses, certificates and diplomas in IT and cybersecurity.
AVENU connects universities with students worldwide, bringing a single education partnership to institutions seeking to extend boundaries and reimagine the transnational experience. AVENU's global expertise and experience support its mission to expand access to high-quality online education in the language of the learner and at market-sensitive pricing. Together with its institutional partners, AVENU is expanding access to higher education in India as well as both Spanish and Portuguese-speaking Latin America. AVENU is backed by Southern New Hampshire University (SNHU), one of the fastest-growing and most innovative universities in the United States, Monash University, a globally top-ranked university, and SEEK Investments, a global investor in educational technology.
Find more information about AVENU Learning LLC.