Victoria University launches new Cultural Equality Plan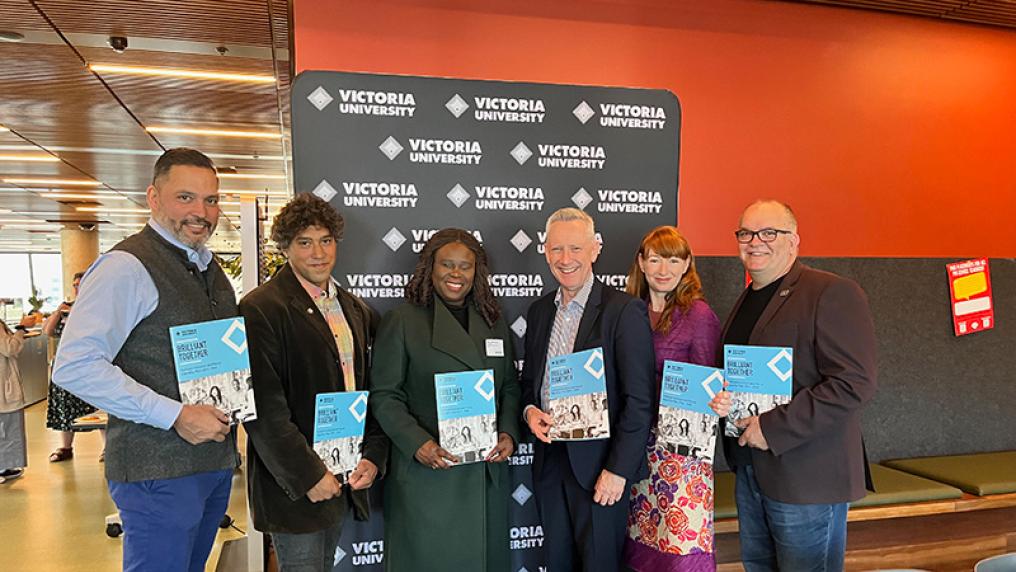 After twelve months of planning and consultation, Victoria University (VU) is proud to launch a new cultural and racial equity strategy.
Wednesday 25 October 2023
Co-designed by staff and students in VU's Cultural Inclusion Network, Brilliant Together- Cultural Inclusion and Racial Equality Plan 2023-2026 builds on the existing vision and values of VU's strategic plan Start Well, Finish Brilliantly  
In the introduction to the plan, VU's Vice-Chancellor Professor Adam Shoemaker said, "Our words set the stage, but our actions set the agenda. Brilliant Together sets out how we do the work to create a university that values everyone and their pursuit of success." 
VU's Monty Singh said he was delighted to take up the inaugural role of Executive Sponsor for the VU Cultural Inclusion Network. The current Chief International Officer said he plans to advocate for equity and inclusion along with co-chairs Amir Tatai, Tienyi Long and Lani Evalu.  
"Now, more than ever, we need to support people of diverse backgrounds and faiths, and First Nations Peoples, to be heard, to be elevated and have equitable representation, and to be safe. The actions under Brilliant Together speak to that by focusing on transformative organisational change, capacity building, creating welcoming places and spaces and ensuring our whole community have opportunities to thrive and succeed," Mr Singh said. 
Brilliant Together has been created as a response to VU's Anti-Racism policy, and aligns with federal and state legislation including the Victorian Racial and Religious Tolerance Act, the Equal Opportunity Act and the Federal Race Discrimination Act. 
The plan also supports the new Welcoming Universities benchmark for which VU is one of five pilot universities nationally. The initiative encourages universities to measure cultural diversity and inclusion practices to ensure objectives are not just achieved but maintained.