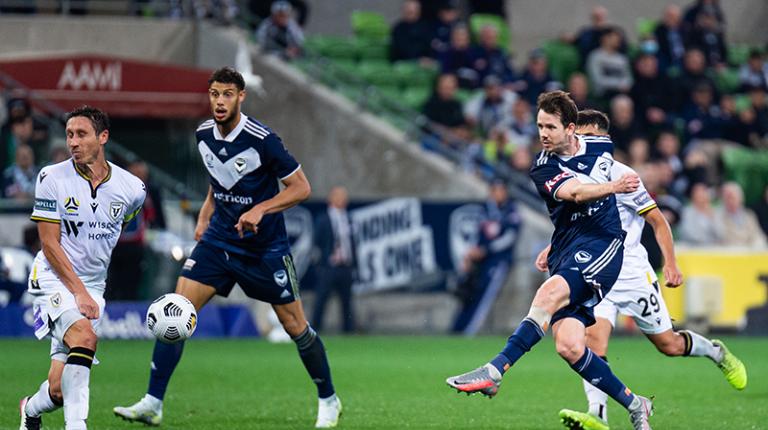 Victoria University is pleased to continue as the Official University Partner with Melbourne Victory ahead of the 2021/22 A-League season.
VU has been a partner of Melbourne Victory since 2017 and has continue to grow to include further opportunities to engage, connect and collaborate with the local community.
Melbourne Victory FC Managing Director, Caroline Carnegie, said she was looking forward to developing the relationship further:
"Our relationship with Victoria University presents an exciting pathway for students to develop careers in sport. We have had Master of Sport and Exercise Sciences and Master of Sport Business students work as part of the Melbourne Victory Academy Internship Program and assist across in key areas of the Club. We have also created an opportunity for Melbourne Victory participants to be exposed to new educational programs and options they may not have normally been aware of through our community programs. We are proud to be able to make this connection and develop pathways to educational opportunities through the partnership."
Victoria University provides an opportunity for its students to engage and connect with Melbourne Victory, delivering a pathway for students to gain invaluable experience in a range of departments within the Club.
Professor Adam Shoemaker, VU's Vice Chancellor and President said he was excited to continue the strong partnership with Melbourne Victory:
"At VU we pride ourselves on partnering with principle, establishing deep alliances with industry partners that creates opportunities for our students, staff and the communities we serve. We are pleased to offer educational opportunities through our Season 2021/2022 community programs as we work together to uplift our people."