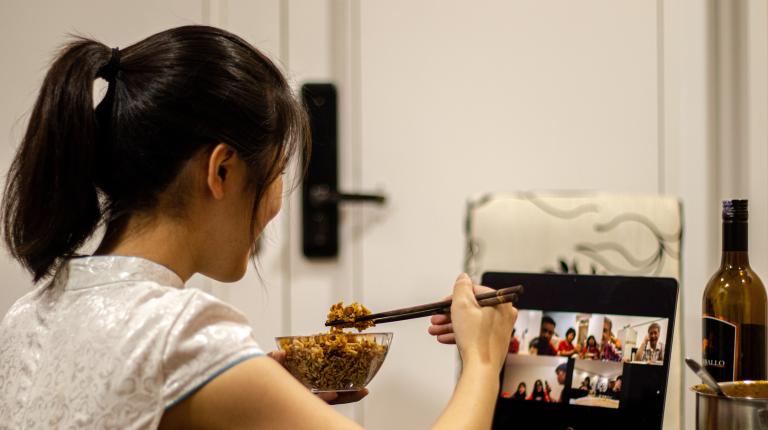 Victoria Business Confucius Institute is excited to offer two FREE Business Chinese and Culture Workshop to all Victoria University students, staff & alumni.
In the first workshop, Mandarin teachers from VBCI will guide you through the Chinese business language and culture topic of Etiquette and Discussing Business at the Dinner Table.
The workshop will provide participants with an excellent opportunity to learn 10 Chinese phrases which could be frequently used for communicating with Chinese business partners.
'If you talk to a man in a language he understands, that goes to his head. If you talk to him in his own language, that goes to his heart.'
Event details
Date: Friday 20 May 2022
Time: 1:00pm – 1:45pm AEDT (Melbourne time)
Platform: Zoom - Online Workshop
VU Staff/Students/Alumni: Free
The second workshop is entitled How to Promote Your Brand through Social Media in China? A marketing guide on RED, the most popular social platform to share product reviews in China.
The speaker is Ms Daisy Fang (CEO at Circle Digital), who has 12+ years of experience in digital marketing; Luxury, Beauty & Fashion industries on the Chinese social market. She was the Campaign Service Director at PARKLU.com, Social Head at MEI.com. Daisy got MBA from Fudan University and B.S. from Zhejiang University. We look forward to seeing you in the webinar.
The webinar will cover the following topics:
Part 1
Major Social Platforms in China
Social Platform Introduction: Weibo, WeChat, RED, Douyin
Social Platform Comparison
Part 2
Take a Closer Look at RED
User Behavior: Browse, Search, Share, Interact
Trending Content Categories
Part 3
How do brands promote themselves on RED? Practical Tactics and Case Studies
Brand Official Account Operation
KOL Campaigns
Live- Streaming
Social Ads Strategy
Online Shop
Event details
Date: Wednesday 25 May 2022
Time: 5:00pm – 6:00pm AEDT (Melbourne time)
Platform: Zoom - Online Workshop
VU Staff/Students/Alumni: Free