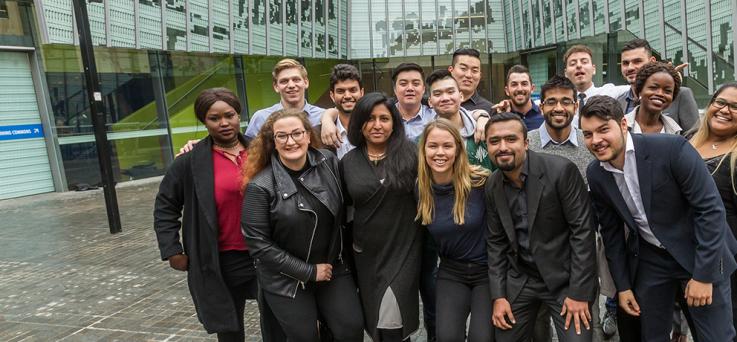 Victoria University is sponsoring nearly 20 students to attend the prestigious European Innovation Academy in Italy, where they will take start-up ideas from concept to potential business in 15 days.  
The VU students will join others from around the world in an 'extreme entrepreneurship' program in which they are mentored by some of the world's top tycoons at the non-profit Academy, which partners with UC Berkley, Stanford University, Google, IBM, and others.

College of Business Lecturer Dr Selvi Kannan is mentoring the selected students, whose study areas include arts, engineering, law, education and business. The EIA's intensive entrepreneurship summer program will be held in Turin from 9-28 July, with working visits to Milan and Rome.
"Together these students will learn the ropes and skills to entrepreneurship, including the technique of a 'sprint' where they quickly and efficiently test ideas for their start-up with their team."
This is the second year VU has sponsored students for the life-changing and career-shaping experience. Last year's program, in Nice, France, was modified due to a terrorist attack, but the students proved to be resilient and had an outstanding experience, Dr Kannan said.
Several students from last year's program have gone on to impressive roles with the likes of Dow Chemicals, National Australia Bank, or as managers of their own social enterprises.
Most students in this year's program have already started working on their ideas, and many, unsurprisingly, involve technology projects.
Gemma Matchett, a music industry student, is building an app to support musicians;
Mary Amon, a criminal justice student, is planning a social enterprise based on traditional jewellery from her former South Sudanese homeland;
Muhammad Umer Lakhani, a postgraduate finance student, wants to develop an electric car that uses an internal combustion engine and renewable energy.
Dr Kannan said the program is part of Victoria University's broader push to foster the entrepreneurial capacity and employability of all its students.
VU Pro Vice-Chancellor, Learning Innovation and Quality, Professor Ian Solomonides, said the University was proud to offer this outstanding opportunity to nurture VU's emerging entrepreneurs.