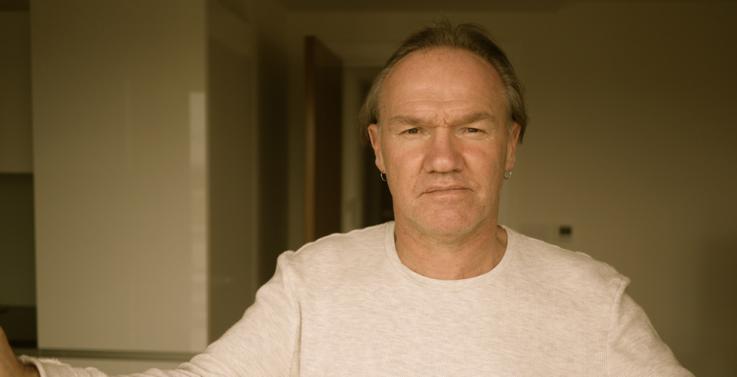 Dr Tony Birch will join Victoria University from July 2015 as the first recipient of its Dr Bruce McGuinness Indigenous Research Fellowship.
Dr Birch is a renowned academic, author and educator of Aboriginal, West Indian and Irish descent. He is currently head of the Honours program for creative writing at the University of Melbourne.
The Bruce McGuinness Fellowship is named for one of Victoria's most respected Aboriginal elders and a long-time activist in the struggle for Aboriginal justice. For more than 50 years, he was an advocate in the fight for Aboriginal self-determination, and worked hard to improve the living conditions of Aboriginal people.
Like McGuinness, Dr Birch grew up and lived much of his life in Fitzroy. He is a firm believer in the importance of education in empowering Aboriginal people to create change for themselves and their community.
"During my tenure I hope to provide due respect to the influence and memory of Bruce McGuiness, as well as represent Victoria University as a researcher, public intellectual and teacher," he said.
His Fellowship will involve academic research and creative writing projects, as well as student mentoring, lectures, and community engagement. The role sits within VU's Moondani Balluk Academic Unit and is linked to the University's creative arts and writing programs.
Dr Birch's research will explore the implications of climate change on Aboriginal communities, and the value of Aboriginal knowledge of land and the natural environment to inform the wider community.
His research will also look into first-hand testimonies from explorer and settler diaries and other historic records housed in the Australian Archives, the Public Records Office and the State Library of Victoria.
In addition, Dr Birch plans to visit the University of British Columbia to conduct comparative research on the topic of climate change with some of Canada's First People.
Besides being well known for his academic work, Dr Birch is a highly respected novelist. He has authored many books and short stories, including Shadowboxing, Blood (shortlisted for the 2012 Miles Franklin Award) and The Promise (shortlisted for the 2014 Victorian Premier's Literary Award). He was a writer-in-residence at the Wheeler Centre in 2014.