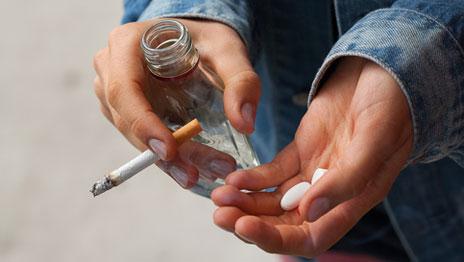 Melbourne's west is an alcohol and drug hotspot aggravated by a "perfect storm" of social and demographic changes now taking place in the region, said a Victoria University researcher.
Dr Craig Fry was co-convener of a high-level symposium held last week that brought together academics, government policy-makers, police, health workers and program operators to address the region's alcohol and drug issues.
"The time is right to be asking stakeholders to think bravely and innovatively about current activity, pressing needs, and ideas for future action," he said.
The symposium, sponsored by VU and the University of Melbourne, was opened by the Victorian Minister for Mental Health Martin Foley at VU's City Flinders Campus.
Dr Fry, a researcher in VU's Centre for Cultural Diversity and Wellbeing, said the west's already high rate of alcohol and drug use is compounded by it being one of Australia's fastest growing areas, and Victoria's most culturally diverse place, home to more than 130 nationalities.
"This ever-changing environment can create social marginalisation and displacement which, in turn, can perpetuate alcohol and drug abuse," he said.
The symposium explored opportunities and challenges in creating successful partnerships though multiple sectors and government departments -- police, justice, health and education – especially in times of limited funding and resources, he said.
Speakers included:
Dr John Sherman, a GP with a special interest in addiction medicine who has treated some 1000 Footscray heroin addicts over his 40 years as a doctor
Dr Mike McDonough, addiction medicine and toxicology director of Western Health
Victoria Police superintendent and Brimbank division commander Glenn Weir
Executive director of the criminal justice organisation ACSO, Karenz Louis-Smith
Department of Justice director David Murray.
The day-long symposium included panel discussions on 'pharmacotherapy' treatment, or replacing addictive drugs such as heroin with legal substitutes such as methadone, a critical part of the state government's harm reduction and treatment program.
Other discussions focused on exploring links between substance abuse and the criminal justice system, and diverting addicts away from jail.
Associate Professor Fry is also co-convener of the Western Region Alcohol and Drug Health Research Network.