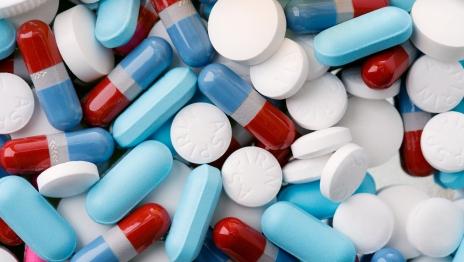 The embedded nature of supplement use in all levels of sport makes knowing where to draw the line a potential hazard for athletes, according to experts.
A study by Associate Professor Bob Stewart and Dr Brian Moroney from Victoria University's Institute of Sport, Exercise & Active Living surveyed 140 sports men and women who mostly played amateur sport but included 25 elite athletes at state, national and international level.
It showed that 93% had regularly used supplements in the past 12 months. These were mostly sports drinks, pain killers and vitamin supplements but also caffeine tablets and amino acids.
Of those, 81% believed their supplements had delivered the desired effect, while 12% said they had somewhat delivered and 7% were not sure.
"This research shows supplements are widely used and that among users there is a general belief in the efficacy of supplements," Associate Professor Stewart said. "Supplements are all about achieving better performance and there was no guilt about taking supplements to secure an edge over competitors."
However, decisions to use supplements were mostly based on informal and non-professional advice.
Athletes said they found information on supplements from trainers (37%), friends (32%), team mates (22%) and family (21%).
Alarmingly, there was confusion over the dividing line between dietary supplements, drugs, and banned ergogenic aids. Also, 34% believed a reliance on supplement use and its normalisation could lead to banned drug use.
"Supplement use has embedded itself in sport: even at the sub-elite level where use is high," Associate Professor Stewart said. "This shows a need for a greater understanding of the culture of supplement use in all levels including community sport."
Participants generally believed education programs at the club level were the most effective way for teaching athletes about the dangers of using banned substances.
The study was the topic of this week's Sport & Culture Group research forum at Victoria University.