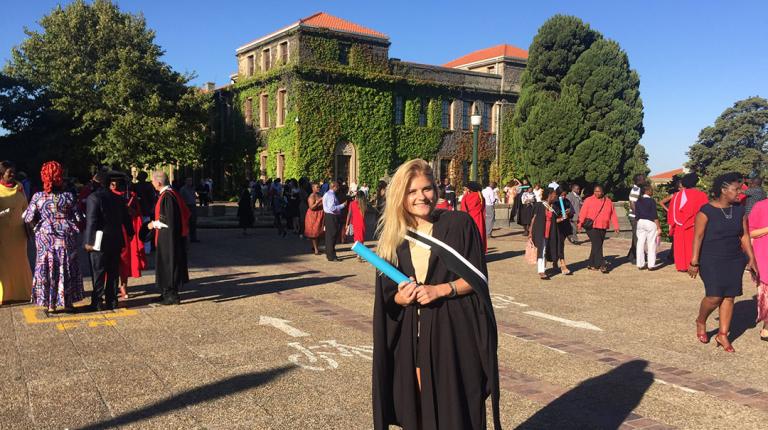 One of the questions PhD candidate Kirsten Seale gets asked the most from her friends and family is 'what's the secret to staying young?'
The researcher who is in the final stages of her PhD is looking at the molecular mechanisms of ageing, specifically in the field of epigenetics – simply, how our DNA is 'read' over our lifetimes.
Kirsten focuses on an epigenetic mark called DNA methylation, which involves the adding and removing of chemical tags or 'methyl groups' to and from DNA to control the activity of our genes – a process that changes significantly as we age.
"We really wanted to find out exactly what changes are happening in the DNA methylome as we age – when I started looking at the existing research on the topic, I found there wasn't a single paper that described the ageing DNA methylome in its entirety," Kirsten explained.
"So in our review, we have tried to paint this global picture by describing all the ways we can measure ageing at the level of DNA methylation.
"We describe how these changes may relate to diseases of ageing, and what longevity strategies are being studied that could attenuate or slow down these changes to extend health span and lifespan.
"And finally, we attempt to understand mechanisms of ageing, and how DNA methylation is integral in this process."
Much of the research focusing on longevity strategies Kirsten described in this review, published in Nature Reviews Genetics, were animal studies, so the ultimate goal is to find out how to translate this into human impact.
"It's difficult to do this kind of research in humans, it takes massive cohorts of participants. We are attempting to build a map of DNA methylation and ageing using hundreds of datasets from labs all over the world. This will hopefully serve as a knowledge base for investigators around the world to access the information for future research into strategies that positively impact the health of the ageing population," Kirsten said.
Watch a video about DNA methylation and Kirsten's PhD project.