Wednesday 17 February 2016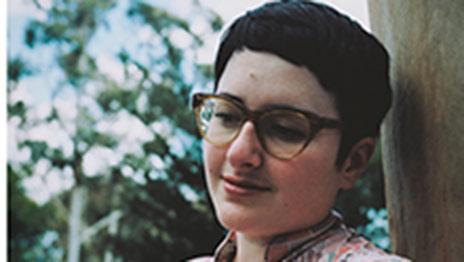 Victoria University alumna Alice Robinson has been long listed for the prestigious 2016 Stella Prize for her debut novel Anchor Point.
Robinson, who wrote the novel as part of her PhD project at Victoria University, was thrilled to be listed alongside celebrated authors Elizabeth Harrower, Debra Adelaide, Gail Jones, Amanda Lohrey and Charlotte Wood.
The 12 works by Australian women were whittled down from more than 170 entries.
"This has been more than I'd ever hoped for or dreamed about," Robinson said.
"It is really exciting, surprising and just wonderful... when you say you want to be a writer everyone tells you how hard it is to get published so to get to this stage is like winning the lottery."
It has been a dream run for Robinson whose manuscript was famously picked from the slush pile.
"I really do owe so much to VU as it was a defining time in my life and set me on this career path," she said.
"It had helped me in every way possible and I don't think I could have done it without the structure of the PhD."
Anchor Point, published by Affirm Press, follows the life of 10-year-old young Laura after her mother disappears.
Set in the Australian bush, it spans a 40-year period and touches on themes of climate change, landscape and what is means to be Australian.
Professor Helen Borland, Dean of Graduate Research, said Robinson was a passionate contributor to the research environment during her time at VU.
"Alice was a leader amongst her peers in the College of Arts but she also contributed to advocacy and support for postgraduate students across the university through participation in student leadership," Professor Borland said.
"While studying for her PhD, she also developed her profile as an emerging writer through events such as the Melbourne Writers' Festival."
Robinson, who is working on her second novel, won the Vice Chancellor's Peak Award for Excellence in Research for the most outstanding Graduate Research Student in 2013.
Her PhD supervisor, Professor Michele Grossman, said Robinson showed a rare gift for writing as well as critical and creative analysis.
"She has a writing voice that is mature, subtle, original and extraordinarily perceptive, capable of moving her readers both intellectually and emotionally," Professor Grossman said.
"Her novel, as well as the critical exegesis she wrote as part of her PhD, offer ample evidence of Alice's talent as a writer and thinker, and it is thrilling to see her work recognised through being longlisted for such a prestigious award."
The shortlist will be announced on 10 March, with the final $50,000 prize awarded in Sydney on 19 April.
The Stella prize, which celebrates Australian women's contribution to literature, was awarded for the first time in 2013.