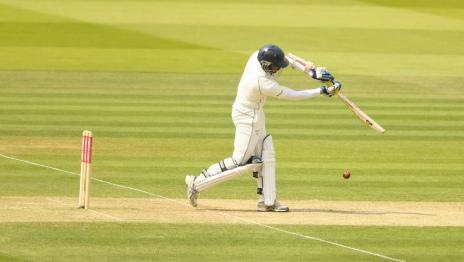 A select group of students have spent three weeks researching and designing innovative cricket products during a study tour in Sheffield, England.
The Victoria University sports engineering students collaborated with students from Sheffield Hallam University and equipment manufacturer B3 Cricket.
The students were split into two groups: one to design better fitting and more light weight batting pads and the other using sensor technology to determine where the bat connected with the ball for manufacturing purposes. At the end of the three weeks, the students presented their projects to key members of the B3 Cricket development team.
Sports Engineering course coordinator, Dr Daniel Lai, said the project gave students an opportunity to work with a commercial client in researching, designing and producing a creative and potentially marketable design solution for the company.
He said with the success of this study tour in its second year, they were now hoping to make it an annual event and cement VU's relationship with Sheffield Hallam University.
"It's such an excellent opportunity for the students to broaden their education and research experience and get a real taste of a career in sports equipment design to consider after graduating as a sports engineer," Dr Lai said.
The group of second-year students included Georgie Bevan, Matthew Fitzpatrick, Glen Charlton, Kaitlyn Waldie, Edward Carr and Josh Hocking with lecturer Tony Elgueta.
Each student received a stipend of $2,000 to contribute towards the study tour, sponsored by Victoria University International Study Abroad and the College of Engineering & Science.