Queen's Birthday Awards for two VU social justice advocates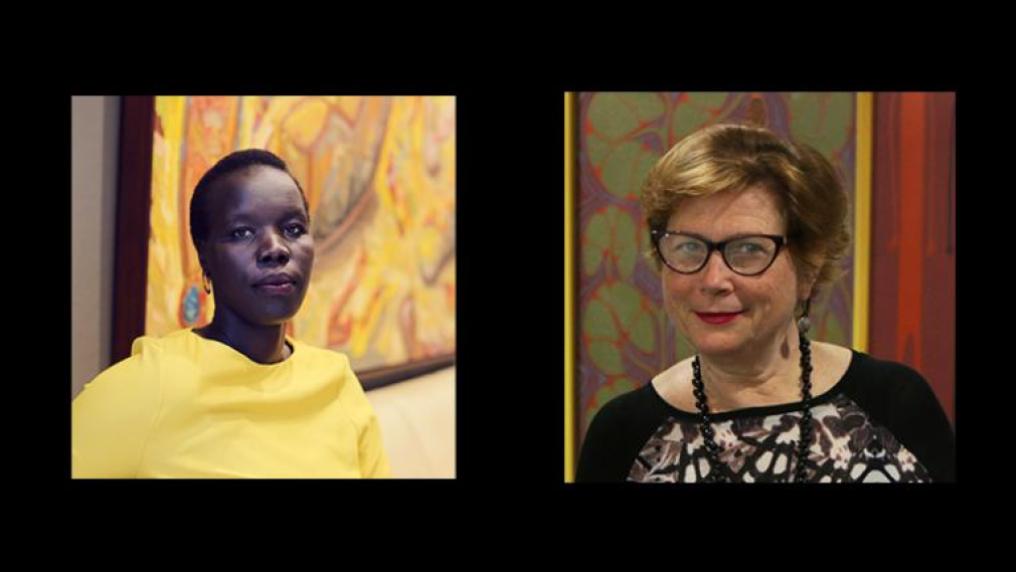 Nyadol Nyuon and Prof Kathy Laster -- current and past directors of Sir Zelman Cowen Centre – were both acknowledged in today's Queen's Birthday Honours for outstanding efforts to empower multicultural communities.
Monday 13 June 2022
Victoria University congratulates Ms Nyadol Nyuon and Professor Kathy Laster, the current and past directors of VU's Sir Zelman Cowen Centre (SZCC) – who were both acknowledged in today's Queen's Birthday Honours for their outstanding efforts to empower multicultural communities and improve their access to justice.
The SZCC, a recognised Australian leader for cross-cultural legal programs, is a meeting place for members of the legal community and newly arrived and refugee communities. Ms Nyuon, its current executive director, has been at its helm since January 2022, after spending more than a decade as a highly respected lawyer and community advocate for legal reform and social justice.
Ms Nyuon received a Medal of the Order of Australia (OAM).
Her predecessor, Professor Laster, helped shape the SZCC during her six-year tenure as director. This included creating a capacity-building model for diverse communities through a train-the-trainer approach whereby knowledge and skills devolved back to communities via their own leaders.
Professor Laster received a Member of the Order of Australia (AM).
Both women have made outstanding contributions to new Australians and multiculturalism as first-generation Australians themselves.
Ms Nyuon arrived in Australia as an 18-year-old refugee from South Sudan with a dream to study law that was sparked when she met UNHCR lawyers while in Ethiopian and Kenyan refugee camps. After completing a Bachelor of Arts from VU, then a Juris Doctor from University of Melbourne, Ms Nyuon became an award-winning vocal advocate for human rights and multiculturalism.
Professor Laster was born in Hungary and came to Australia as a child in Australia's family reunion program for refugees. She is currently chair of the Victorian Government's Interpreting and Translating Service (VITS) Language Loop – a service that ensures diverse communities do not face barriers in accessing services because of their lack of English fluency.
Recognising the impact of the SZCC
Both women said they were honoured to receive the prestigious recognition, and gave credit to their colleagues, partners, and the impact of the SZCC in building a stronger Australia. Ms Nyuon said:
Like the Centre, and like VU, I am committed to opportunity and success for all. This award is not just about me, but what it represents for other women of colour. It shows they are also capable of creating a world for all of us.
Professor Laster continues to work part-time on special research projects at the SZCC as part of her distinguished career as a philanthocrat, academic, law reformer and public policy-maker. A skilled teacher and facilitator, Professor Laster is also well known for promoting community engagement with the law, including establishing an annual Law Week program in Victoria, and shaping a national approach to delivering pro bono legal services.
Ms Nyuon said she was grateful to follow in Professor Laster's footsteps, and planned to retain the SZCC's aim to improve access to justice and build community capacity. In future, this could mean exploring areas such as improving multicultural communities' access to digital technologies.