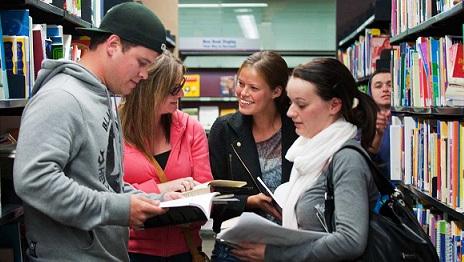 To place items into the Reserve Collection at any campus library or to have electronic copies or links available within eReserve, submit Reserve & E-Reserve Request online form which is available on the Library's intranet page (requires VU login when off campus).
Reserve service is for placing physical items only (books and multimedia items such as DVDs) which are available as a two-hour loan within the Library. Note that there are copyright restrictions for what can be placed on eReserve.
eReserve service is for:
digital copies of articles or book chapters that are not available electronically via the Library Catalogue
links to electronic journal articles, databases and eBooks held by the Library if a unit space is not available in VU Collaborate
Benefits of using eReserve:
eReserve material can be accessed anytime, anywhere by students (including off-campus and offshore students) via VU Collaborate or the library webpage
High quality document scanning
No need to supply the item, just provide a full citation to material. Library staff will source item and check copyright requirements.
For further information, please email: [email protected] or [email protected]
Linking to items when you have a unit space in VU Collaborate
If there is a unit space available in VU Collaborate, you can add permalinks to electronic journal articles and eBooks from the unit space, for more information How-to Guide - Adding content without breaching copyright. For further assistance, please contact your College Librarian.