Postgraduate students help address critical shortage of pre-school teachers in Melbourne's west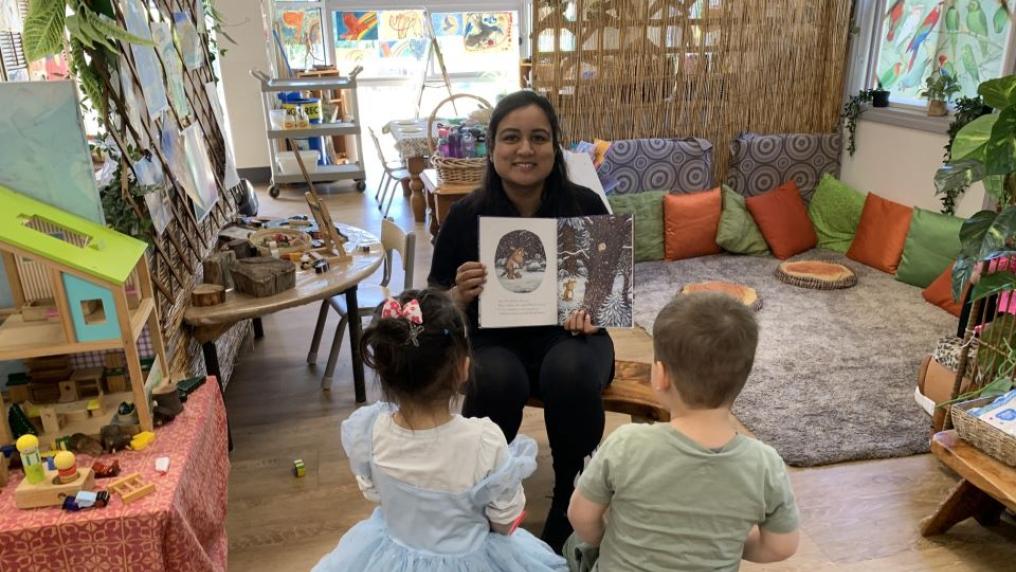 VU is helping address a critical need for preschool teachers in Melbourne's West through its one-year Graduate Diploma in Early Education.
Monday 28 August 2023
Victoria University (VU) is helping to address the critical need for preschool teachers in Melbourne's West through its popular one-year postgraduate Graduate Diploma in Early Education aimed at career-changers.
From an initial intake of only a handful of students when the course was introduced about five years ago,  enrolments have boomed, with a large portion of international students now attracted to it.
Many of these students come from the Indian subcontinent – one of the fastest growing source regions for new Australians. This community is estimated at over 200,000 in Victoria, and is especially strong in suburbs such as Truganina, Tarneit, Point Cook and Wyndhamvale, where up to one-third of residents have Indian heritage.
According to the National Skills Commission, Victoria  now needs more than 10,000 more preschool teachers to meet increased demand from $9 billion in state government investments in early childhood education, including a free three-year-old kinder program that started rolling out in 2023.
Many suburbs in the local government areas of Wyndham and Brimbank contain what VU's education policy think-tank, the Mitchell Institute, describes as 'childcare deserts.' This is a populated area where there are more than three children per childcare place, or less than 0.333 places per child aged four or under. 
Job offers before graduation
VU Early Childhood Education program head Professor Mary-Rose McLaren said the extremely strong job prospects from the course – even before a student graduates – appeal to many international students, who are now eligible to work up to 48 hours a fortnight.
We get students with existing undergraduate qualifications in areas such as accounting, business or even fashion design who are looking for immediate, in-demand roles that can help them settle into the community.
Once they complete a postgraduate qualification, graduates are eligible for the financial benefits of having four years of qualifications such as improved salaries compared to diploma-qualified early childhood educators and preschool teachers.
Students from India can also take their qualification back home to contribute to India's newly announced massive education policy overhaul, with its strong focus on pre-primary education.
In addition, a new agreement signed recently between India and Australia will mutually recognise each other's university qualifications, providing students with greater certainty that the qualifications they attain will be accepted by both countries.   
Pearl Jain, a student from India now living in Melbourne's West, recently completed the course as a follow-up to her international marketing career.
"I've always loved children and I loved doing placements in the West because of its rich multiculturalism."
Professor McLaren said said the trend for skilled students from the Indian subcontinent to work among communities from their home countries – as well as with children from many other diverse cultural and linguistic backgrounds – provides them with good insights into Australia's proud multicultural heritage.