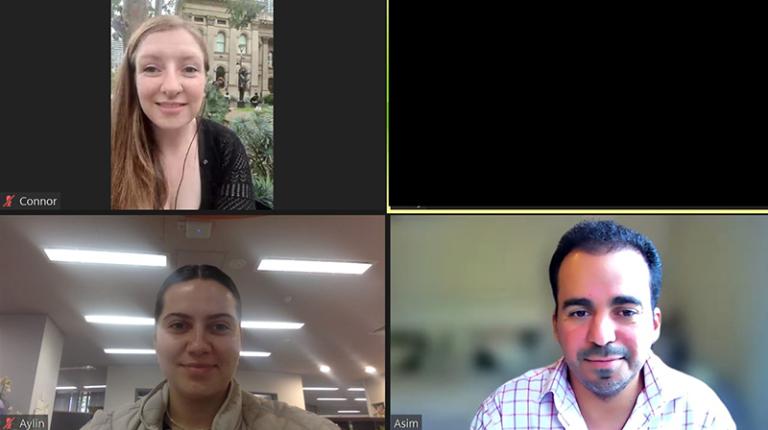 PeerChat, VU Library online assistance by students and for students, is the new way to get help with using VU Library resources and services.
PeerChat team members are experienced VU students available online through real-time chat to answer your library question and share their library experiences.
The PeerChat team can help you with:
finding known items (known title, author, etc.)
finding Australian Standards
navigating the Library catalogue
topping up your printing account
using My Library to manage loans, renewals and holds.
Accessing PeerChat
PeerChat is part of the Ask the Library service and is online:
Monday–Friday, 5–8pm
Saturday and Sunday, 12–3pm.
Times may be subject to change. For updated information about PeerChat availability, check Library hours calendar.
Access PeerChat for real-time library chat with VU students via:
library website – go to ASK THE LIBRARY and click PeerChat, or use the search bar – the pop-up window 'Do you need help?' will appear soon after searching the library and provides access to PeerChat
VU Collaborate – look for Ask the Library and click Chat
VU App – go to Library and click LibChat for access to PeerChat
PeerChat team members are here to help you succeed in your studies.