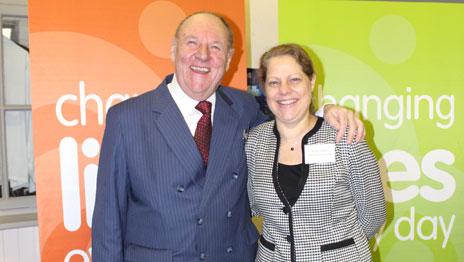 Victoria Institute researchers have evaluated and strongly endorsed Melbourne City Mission's Melbourne Academy as a valuable alternative model of education for young people disengaged from school.
The research, conducted by lead investigator Associate Professor Kitty te Riele, Associate Professor Merryn Davies, and Dr Alison Baker, examined the Academy's impact on its students at a time when youth unemployment is high and demand for flexible learning programs is on the rise, particularly among early school leavers who want to re-engage.
The 12-month evaluation, Passport to a Positive Future, was conducted across a range of academic, social and community indicators. It returned a glowing report card for the Academy.
"The Melbourne Academy is a shining example of ways flexible learning programs can re-connect young people with positive experiences not only of learning and academic achievement, but also of contributing to the community," said Associate Professor te Riele.
Melbourne City Mission Chief Executive Ric Holland said the organisation was delighted that the Academy now had independent and academic evidence that its model of education worked for its students who face incredible challenges.
Each year, about 10,000 young Victorians disengage from secondary school before completing Year 12, heightening their risk of precarious employment or unemployment in a changing labour market, he said.
"The Melbourne Academy provides them with practical supports to obtain an education and get them back on track with their lives."
Key features of the Melbourne Academy include co-locating support services within the school and offering teacher-youth worker teams in the classroom.
The report was launched yesterday at Melbourne City Mission's SKYS Learning Centre in South Melbourne by Deputy Premier and Minister for Education, The Hon. James Merlino MP.