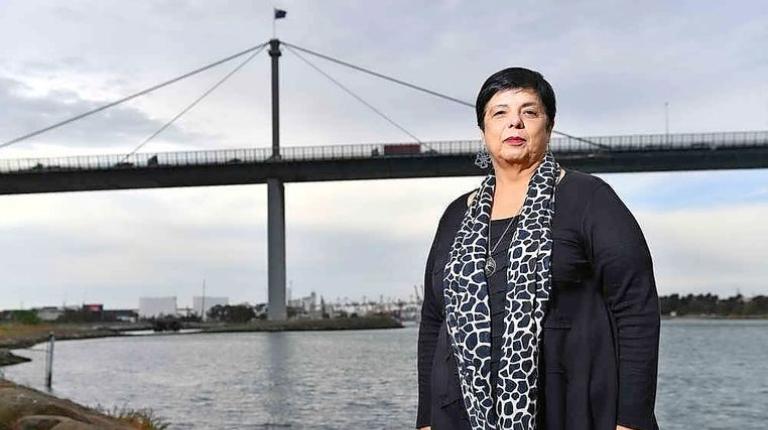 Victoria University creative writing honorary professor Enza Gandolfo's recent novel, The Bridge, has been shortlisted for the 2019 Stella Prize.
The Stella is a major literary award celebrating Australian women's writing, named for iconic author Stella 'Miles' Franklin whose legacy includes a bequest to establish the annual Miles Franklin literary award.
Professor Gandolfo's book draws on Australia's worst industrial accident, the collapse of the West Gate Bridge in October 1970 and the death of 35 workers.
The book focuses on Antonello, a rigger who should have been at work that day, and is consumed by survivor guilt. Four decades later, two young girls living in the shadow of the finished bridge also have their lives changed forever by a terrible accident.
The Bridge examines class, guilt, forgiveness, redemption, and ultimately, the resilience of the human spirit.
Professor Gandolfo, who spent seven years writing the novel, said that being shortlisted for the Stella is a profound and deeply moving experience.
"It is especially important to me that [this public recognition] is the Stella. As a feminist, I made a decision many years ago to prioritise work of women writers, especially those from diverse backgrounds, in my reading, teaching and academic writing."
Professor Gandolfo is co-editor of the journal TEXT and a founding member of the Victoria University Feminist Research Network.
Her first novel, Swimming (2009), was shortlisted for the Barbara Jefferis Award, which also celebrates women in literature.
The winner of the Stella Prize will be announced on Tuesday 9 April.
The Bridge is published by Scribe Australia.