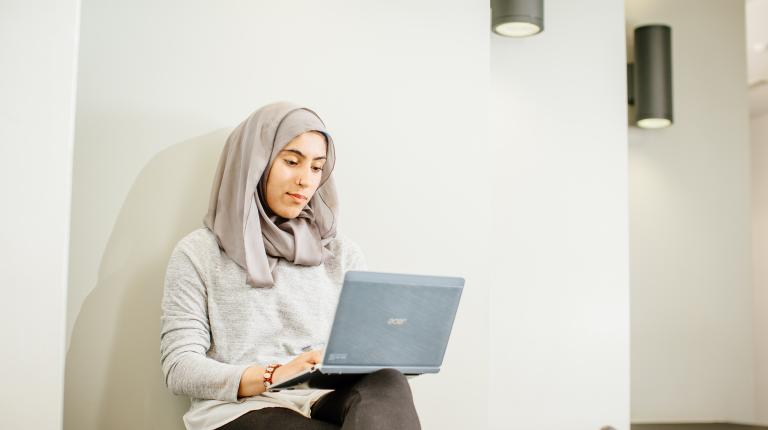 Access VU Library virtual bookshelf anytime, anywhere to view the latest books in our collections.
For easy access to VU Library's latest books, check new books on our Books webpage. Browse the virtual bookshelf displaying e-books and print books recently purchased by VU Library.
You can click on a book to check its availability – with link provided for an e-book, or location details and option to view catalogue/place hold for a print book.
The virtual bookshelf will be updated each month to display our latest acquisitions.
Using e-books
When using VU Library e-books purchased from a number of different companies, you will encounter some difference between how e-books are borrowed, downloaded, printed, read off-line and transferred between devices. Loan periods vary between 1-7 days.
Refer to the E-books guide for information and 'how-to' videos.
Bookmark workshops & drop-in sessions for upcoming workshop Troubleshooting VU Library e-books: How to find, borrow, download and print e-books, and where to find help.
Borrowing print books
All VU members – VU TAFE and undergraduate students, VU staff, VU postgraduate students (PhD, Masters and Honours) – have an unlimited number of standard loans. 
Borrow as many books as required from the general collection for:
28 days – VU TAFE and undergraduate students
84 days (12 weeks) or equivalent to a semester – VU staff and VU postgraduate students (PhD, Masters and Honours).
VU Library will automatically renew your standard loans from the general collection; however, there are some exceptions. See borrowing.
You will receive a courtesy email (sent to your VU email address, or email address provided by non-VU borrowers) to let you know if an item has been automatically renewed, or if you need to return an item. 
Finding resources
If what you are looking for is not on our virtual bookshelf, you can search through our range of resources including A-Z Databases. For information on how to find a resource, see Finding Resources guide.