Wednesday 18 September 2013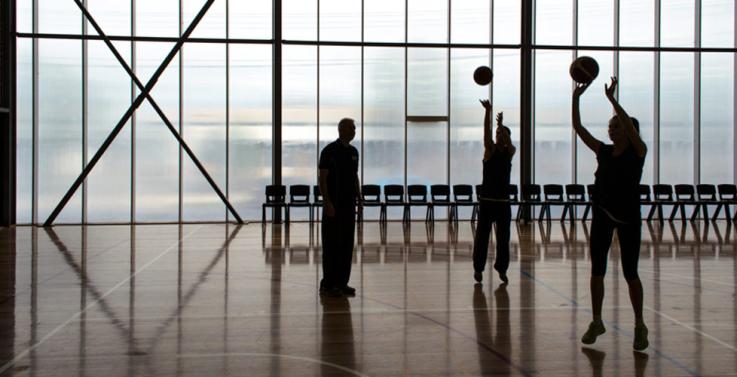 The College of Sport and Exercise Science, in conjunction with Australian basketball greats Andrew Gaze and Nigel Purchase, are proud to announce a new sporting partnership, the VU Basketball Academy.
The Academy will in 2014 offer, for the first time, the SIS50612 - Diploma of Sport Development with a basketball option. It will help students reach their sporting and academic potential. Key benefits include access to state-of-the-art sporting facilities, sport science capability and the extensive sporting networks and coaching experience of the Gaze group.
The first intake of students will be in 2014. If you're interested in finding out more about the Basketball Academy and course, we'll keep you updated on developments with the new course and how to apply.
Our collaboration with Gaze and Purchase from the Australian Basketball Management Team is a perfect fit. Directed by basketball legend, and VU Alumnus Andrew Gaze, the coaching team will provide every Diploma student athlete the chance to be the best on court player they can be.
Gaze, who in June 2013 was inducted into the FIBA Hall of Fame, had this to say about the course:
The VU Basketball Academy program will endeavour to provide the highest level of coaching tuition for those motivated to reach their basketball potential.

The curriculum has been designed by leading VU sports science specialists, and taps into my forty years of basketball experience. The coaching staff and I bring a passion and expertise that will provide both a practical and theoretical teaching of the game.
Our student athletes will benefit from our global knowledge of the world's best practices for individual and team performance in the sport of basketball.
We have one of the country's leading sports science facilities for elite sports people in all fields.
With 7 fitness centres across our campuses and a range of specialist sports research facilities and laboratories you'll have lots of opportunities to put your coursework to practice.
It will also importantly provide a recognised qualification, with a diploma that is locally and globally relevant and significant.