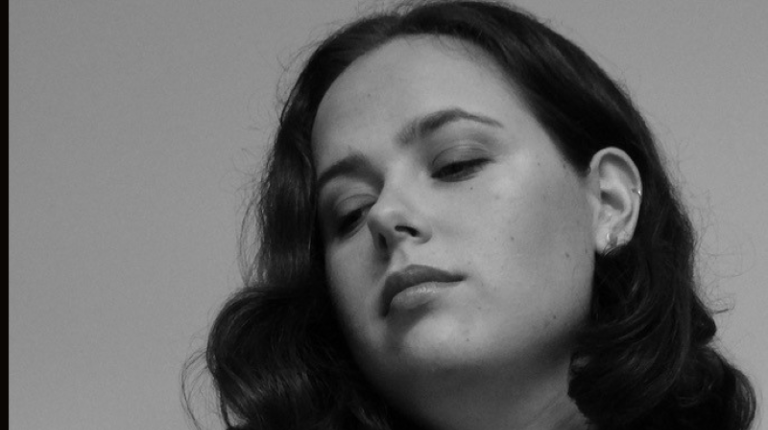 VU Bachelor of Music graduate and western-suburbs singer-songwriter Maddie Jackway will be among the incredible talents at a free virtual Song Series Concert on 27 November.
Maddie will perform two beautiful original songs written for the concert, co-presented by VU and the Hobsons Bay City Council as part of the annual Art & Industry Festival.
The Maidstone-based musician, who recently released her own EP  What is this Freedom?, was featured in an article in this month's edition of The Westsider and on Triple J Unearthed.
Students collaborate with music stars
The Song Series Concert is a captivating collection of original songs by VU music students and the stories behind their creation.
Song-writing for the concert began in 2019 when the Art & Industry Festival invited VU music students and professional musicians to take part in a workshop to research, write and collaborate on songs about the unique characters and industries in Melbourne's west.
Filmed in their own homes during the 2020 COVID lockdown, the concert features musicians performing and talking about the songs they wrote based on the sounds, sights and stories they gathered from visits to places such as Blunts Boat Yard, OI Glass, and BAE's Alfred Graving Dock.
With mentors Rusty Berther (ex–Scared Weird Little Guys) and Peter Farnan (Boom Crash Opera) and a guest appearance by Mark Seymour (Hunters and Collectors), the cast of musicians will provide a glimpse into the secret world of music-making and song-writing.
Whether it's the haunting whispers of a historic boatyard, the clinking of a glass bottle assembly line, or the vastness of a mysterious bluestone graving dock, the concert will bring rich industrial histories and unexplored stories to life through music and lyrics.
Attend the online screening
Register to attend the Song Series Concert, which will screen online Friday 27 November from 8pm to 9.30pm.