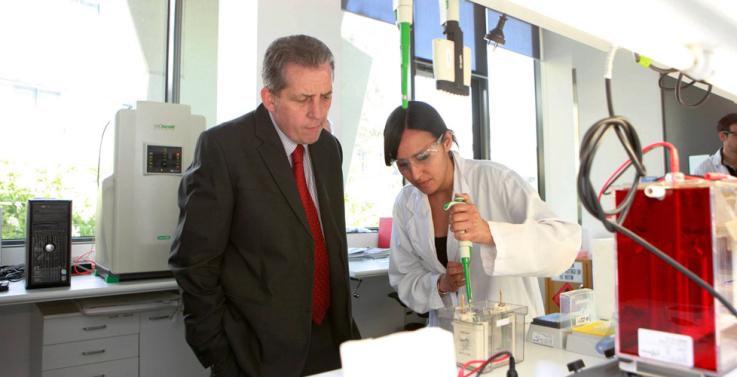 The Federal education minister has visited Victoria University's cutting edge laboratories to discuss research with university leaders.
Senator Chris Evans, Minister for Tertiary Education, Skills, Science and Research, visited the university's Footscray Park campus on November 8 to witness the famous 'altitude hotel' testing facility and several lab experiments in the Institute for Sport, Exercise and Active Living.
Discussions focussed on the Collaborative Research Network, which brings more than $6million in Commonwealth funding to research projects led by Victoria University in water management, clinical exercise science and active living, and education in low SES, diverse and underrepresented communities.
As CRN project manager Andrew Gaff pointed out, it also encourages strategic partnerships with leading research institutions including the University of Melbourne, Deakin University, CSIRO and Edith Cowan University.
"The CRN helps us build organically on the strengths we have while bringing in other quality partners to further develop our expertise in these areas," he said.
The university's three CRN leaders - Professor Stephen Gray (water), Professor Michael McKenna (exercise) and Professor Roger Slee (education) - were on hand to discuss the value of the federally funded scheme to research in their respective areas.
The group also discussed the changing university landscape in the digital age.
The university's 'learning commons' open study areas were mentioned as an example of how facilities can be enhanced to encourage collaborative learning and make studying on campus more attractive than a purely online experience.