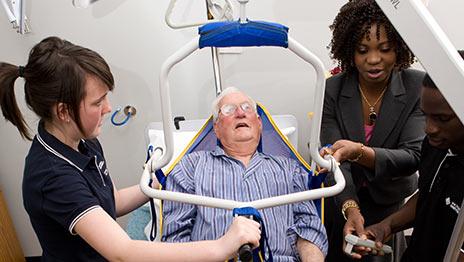 Victoria University's Dr Mimmie Claudine Ngum Chi Watts has been appointed a commissioner to the Victorian Multicultural Commission (VMC).
A leading expert on women, refugee and migrant health, Dr Watts was one of six new commissioners to be appointed to the VMC, chaired by Helen Kapalos, this week.
She joins Dr Teresa De Fazio, another Victoria University academic who has worked in tertiary education for more than 25 years, on the commission.
Born and raised in Cameroon, Dr Watts is well-known for her work in the migrant and refugee community.
She is the course leader of the Bachelor of Health Science at VU's College of Health & Biomedicine.
"It is quite an honor to be appointed and to have the work that I do with the migrant community recognised in this way," she said.
"Population health and the wellbeing of members of our community remain central to my work."
She has published widely in health, cultural and linguistic diversity and also sits on the Board of Directors for Adult Migrant Education Service (AMES) Australia, Western Health and Women's Health West.
The Victorian Multicultural Commission promotes participation, understanding, cohesion and harmony across Victoria and acts as a conduit between the government and culturally, linguistically and religiously diverse (CALD) communities.
The Minister for Multicultural Affairs, Mr Robin Scott, said Ms Watts' appointment complemented the diversity of existing commissioners and ensured a mix of occupational, social and ethnic backgrounds.
"Each will play an important role in providing advice to the Government on services and programs for diverse communities, as well as on any emerging issues," Mr Scott said.