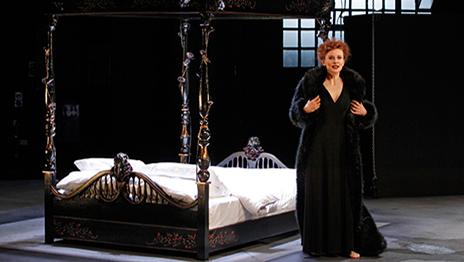 Victoria University is proud to be the official Education Partner with Malthouse Theatre – Australia's leading contemporary theatre company. Renowned for producing and presenting the country's most exciting and innovative arts events, Malthouse Theatre has been nominated for 21 Green Room Awards. The award recipients will be announced on Monday 28 April.
Five of the nominations went to The Bloody Chamber and four to Engine Room triumph The Shadow King, which has just completed a sold-out national festival. Other Malthouse Theatre productions that received nominations include Skeleton, Super Discount, The Dragon and Stories I Want To Tell You In Person.
The Green Room Awards are Melbourne's performing arts awards and recognise the world-class Cabaret, Dance, Musical Theatre, Opera, Theatre and Alternative and Hybrid Performance productions that grace Melbourne's stages each year.
From artistic excellence to technical innovation, a Green Room Award is the most revered accolade an artist can receive in Australia's cultural capital. In 2012 Malthouse Theatre received three Green Room Awards.
VU's longstanding partnership with Malthouse Theatre is built on the shared vision to celebrate excellence, opportunity, community and empowerment. VU is delighted to offer students, staff and alumni the opportunity to engage with Malthouse Theatre's annual artistic program through a range of attractive ticket offers.