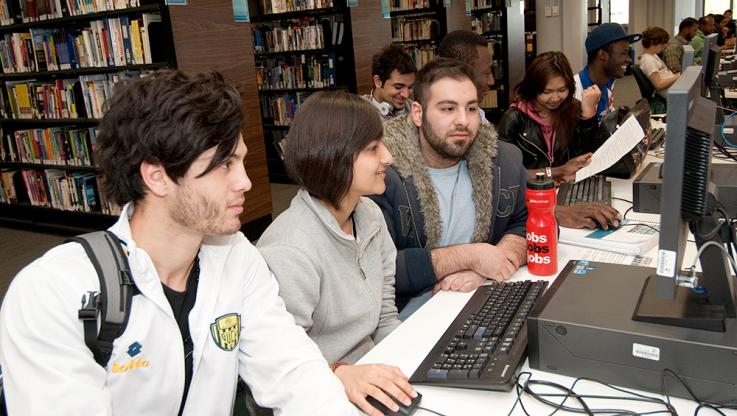 Complete the online Library Client Survey and go in the draw to win!
Every two years, we run the online Library Client Survey to better understand what is important to you, what we're doing well and how we may improve to better service your needs.
The survey takes about 10 minutes to complete and we use your feedback to address any areas for improvement as well as plan for new services.
Take the survey and go in the draw to win one of the following prizes:
Grand prize $600 JB HiFi gift voucher
Weekly prizes $100 JB HiFi gift vouchers.
Thank you for your participation.
Feedback from previous survey
In response to feedback in the 2015 survey, the Library made improvements across a variety of areas.
Computers & printing services
Upgraded half of the library PCs
Installed AutoCAD and MATLAB software on some PCs
Installed Apple MACs at Footscray Nicholson campus library
Installed additional Apple MACs at Footscray Park campus library
Upgraded library printers for faster printing
Study spaces & opening hours
Additional individual study spaces and group study facilities
Extension to quiet study periods during semester
Extended library hours:

24-hour access on weekdays
10pm on weekends.
Access to eBooks & other resources
Improved access via MY VU Portal to library system content
Easier access to major eBook collections and provision of PDF formats
Reducing multiple logins
Providing eBook support via training, website information and video instruction
Website & communication
Improved content on library website
Regular email communications to students
Promotion of library Chat services
Extra resources to help students navigate the library website
Other improvements
Loan period for books extended from 14 days to 28 days for TAFE and undergraduate students
PC bookings extended from two hours to four hours
Pet therapy offered within the Library to help students de-stress in October 2016
De-stress festival held at campus libraries during SWOTVAC in May-June 2017