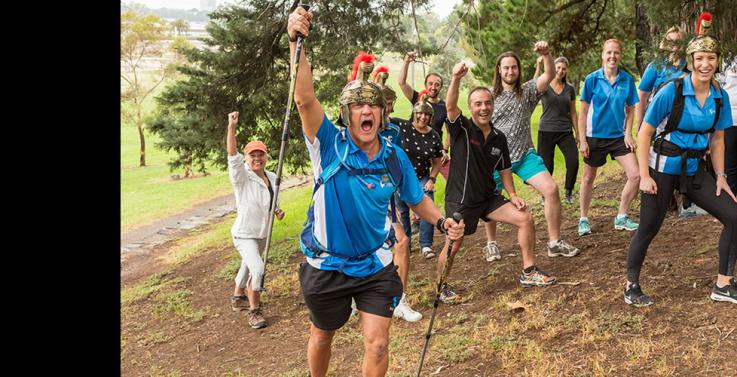 Victoria University teams will hike 100 kilometres of gruelling terrain over 48 hours to raise money for charity and mark the University's 100th anniversary as an educational institute.
Nine four-person teams, dubbed the 'VU Centurions,' are training to compete in the annual Oxfam's Trailwalker endurance challenge on April 8-10 through the Dandenong and Yarra Valley Ranges.
The 36 VU staff, alumni, students and friends say the event – which began in 1981 as a military training exercise –will challenge them physically and personally, while helping them raise money for people living in poverty.
Participant Grant Meiksans says the walk is particularly meaningful for VU in its centenary year as a way to showcase and reflect the University's enduring commitment to social justice and the community.
"VU has a long history of creating meaningful social change by engaging, educating, and working in, and with its communities," he said.
Another VU participant, Mel Vella, attempted the walk four years ago but only made it half-way. This time she's determined to finish so she can help support Oxfam's work in developing countries.
After seeing the devastation in Nepal following its October 2014 earthquakes, Mel raised more than $2000 through her own fundraising activities.
Each Trailwalker team is required to raise a minimum of $1400 to compete in the event.
Support a VU Centurion team in its fundraising goals:
Victoria University Centurions #1
Victoria University Centurions #2
Victoria University Centurions #3
Victoria University Centurions #4
Victoria University Centurions #5
Victoria University Centurions #6
Victoria University Centurions #7
Victoria University Centurions #8