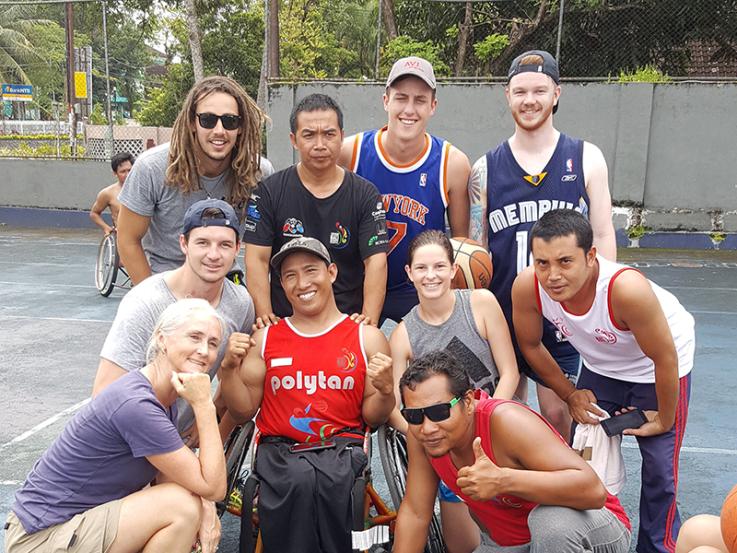 Victoria University has received more than $600,000 in government funding for its students to embark on life-changing trips to Asia's Indo-Pacific region in 2018 – double the amount it was awarded last year.
The funding was announced as part of the Australian Government's New Colombo Plan (NCP) for undergraduate university students.
VU received $550,220 to provide a record 167 students with the chance to develop cross-cultural skills and knowledge in all corners of the region. Fifteen study and internship projects were funded that will send:
engineering students to South Korea, Hong Kong and Singapore
health students to Vanuatu
education students to India, Thailand, and China
humanities and law students to India, Indonesia, and Timor-Leste
environment students to Fiji
multi-disciplinary students to Taiwan and Timor-Leste.
In addition, VU will receive $49,500 for business students to complete a multi-year project from a previous round, as well as nearly $30,000 to be the lead university in a Melbourne-based consortium of universities sending engineering and architecture students to Japan.
Overseas trips are career-changing
Last year, the NCP supported several VU projects, including study tours to Japan for sport students, and to remote villages in the Philippines for nursing students.
Lucy Marino, a VU student who undertook a month-long placement in Bali last year working with disabled athletes, said her experience was career-changing.
"Learning from such hard working and passionate athletes has inspired me to use my new skills to work in the field and encourage sports participation for all abilities," she said.
Applications are judged on merit against NCP aims to fund transformational projects that deepen Australia's relationships in the region, both at the individual level, and by expanding university, business and other links.
VU Vice President, Engagement, Marketing and International, Steve Berridge, said he was delighted that VU received such a high level of funding.
"The NCP mobility grants align well with VU's strategic objectives to provide access and opportunities to VU's unique student cohort – some of whom would not otherwise have an opportunity to go overseas during their studies," he said.
"They also offer VU students a chance to apply the knowledge and skills they learn in a Melbourne setting to an international context."
Study abroad distinguishes graduates
Victoria Abroad Acting Manager Anna Ekstrand, who helps manage the program, says nearly all VU students who participate in an overseas program are changed by the experience.
"Many students say it's the best thing they've ever done in their life," she said. "An overseas study experience helps students to grow personally, distinguishes them from other graduates, and improves their employability."
A pre-departure cross-cultural training program, designed exclusively for NCP recipients, is provided to give students the practical skills and insights needed to make a speedy adjustment to their host location in the Indo-Pacific.
Students also become part of the NCP Alumni Program, which enables alumni to maintain a connection to each other, the NCP and the Indo-Pacific region. These connections can all prove valuable in their lives and careers.