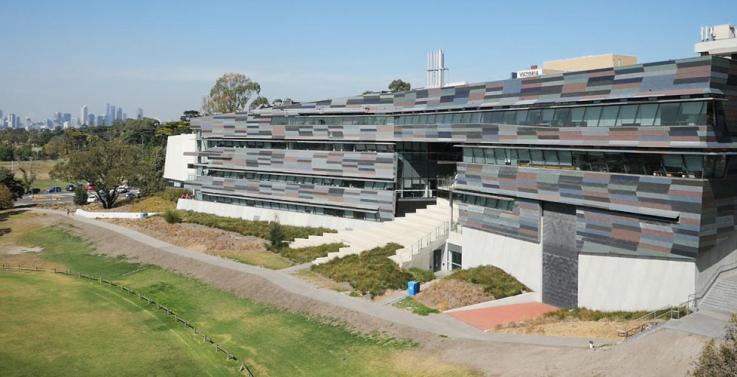 Soar over Flemington Race Course and Footscray Park, see a sport science lab in action, take a seat in a live moot court, step inside a construction site, explore an anatomy lab and more with our state-of-the-art campus tour videos.
Shot using innovative Steadicam and groundbreaking drone technology, our campus tours welcome you to explore the outstanding facilities at our campuses in Footscray, Flinders Street, Queen Street, St Albans and Sunshine.
The suite of videos is ideal for prospective students and their parents, as well as researchers, who live overseas or in country and rural areas, or have only had the opportunity to experience one or two of our campuses.
As well as offering an overview of the campus location, accessibility and surrounding areas, the videos offer a view into specialised learning spaces such as City Queen's moot courts and law library, Sunshine's $44 million trades hub, Footscray Park's Altitude Hotel and City Flinders' board rooms and Convention Centre.
Our campuses have advanced and surrounding locations have developed rapidly in the past few years. These videos, using the latest audio-visual techniques, offer an engaging insight into the progressive educational, recreational and research opportunities at VU's main locations.