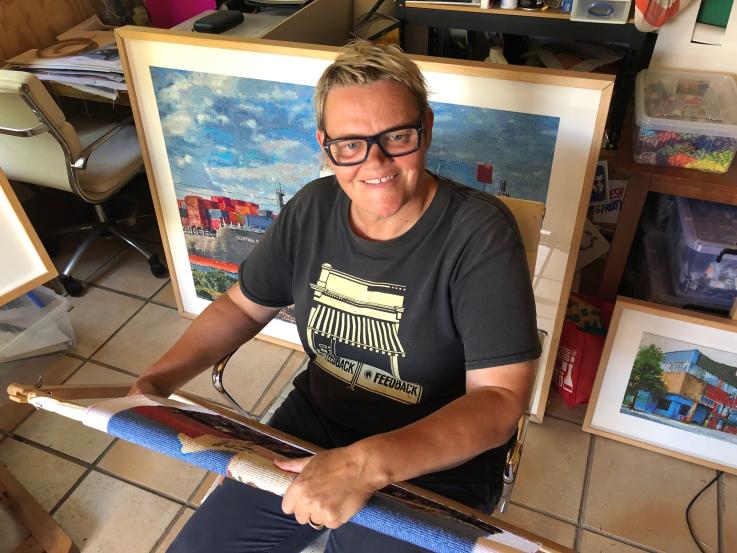 Be part of a community project to create a large needlepoint artwork in collaboration with Jessie Deane, a renowned local artist.
ThreadIN will bring together people from all walks of life to work collaboratively on a large-scale artwork representing harmony and respect.
Over 6 months, participants will be mentored by Jessie to create a single needlepoint artwork. When completed the individual pieces will be joined together to form a large-scale collaborative needlepoint artwork to be exhibited as part of the 16 Days of Activism program in November.
This project is proudly sponsored by Victoria University's Respect & Responsibility Initiative.
Workshops and drop-in sessions
Introduction workshop
Meet the artist, Jessie Deane and other participants. Learn how to create your own design and all the needlepoint techniques you need to get you started.
Date: Saturday 13 April, 10am - 1pm
Venue: VU at MetroWest, 138 Nicholson Street, Footscray
Drop-in sessions
A chance to catch up, refresh your memory on techniques and problem solve any issues you're having.
Dates: 10am - 1pm on Saturday 18 May, 15 June, 20 July and 17 August
Venue: VU at MetroWest, 138 Nicholson Street, Footscray
Exhibition
An exhibition showing the culminative needlepoint artwork will be displayed at VU at MetroWest from 24 November - 10 December during VU's 16 Days of Activism program. 
Register
Are you interested in taking part in this project? Everyone is welcome! Please note places are limited - email [email protected] to register.