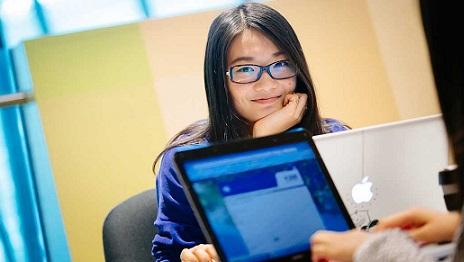 Whether you are on or off campus, you can chat online with a librarian for advice and help with finding, accessing and using library resources and services.
Using chat, our library staff can guide you in your search for information for assignments, exam preparation, postgraduate studies, and assist with other library questions.
Get help finding VU Library resources such as:
library guides
eBooks and eJournals
databases
online videos including Lynda.com videos
past exam papers.
A Librarian is available online to help you when you do a Library search.
The pop-up window 'Do you need help?' will appear soon after you do a search to assist you with finding a resource.
Our Librarians can also give you guidance on:
accessing items from other libraries (CAVAL and ArticleReach)
accessing research resources such as research papers
document request service
referencing and copyright.
Accessing chat
Chat, part of the Ask a Librarian service, is available Monday to Sunday during HE semester: 
Monday–Thursday, 9am–8pm 
Friday, 9am–5pm 
Saturday and Sunday, 11am–3pm.
Chat is not available on public holidays and University closures: 
Good Friday (19 April) to Easter Tuesday (23 April)
ANZAC Day (25 April)  
Queen's Birthday (10 June).
Outside of HE semester, Chat is available 9am–5pm Monday to Friday (excluding public holidays and University closures).
Ask a Librarian service
You can access the Ask a Librarian service: