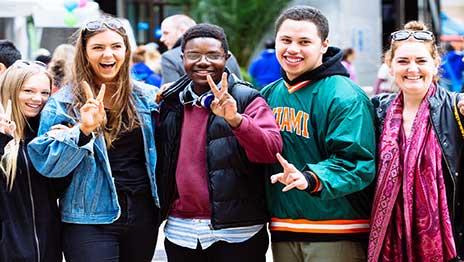 Expressions of interest for presentations and workshops are open for the Youth Work Conference, to be held in Melbourne from 19 – 20 July, 2016.
The Conference "Youth Work and non-formal education: evidencing outcomes for young people" celebrates 20 years of Youth Work at Victoria University.
We have partnered with the Youth Workers Association to hold a two-day conference for the youth work sector and our graduates.
The conference will focus on the concepts of learning and non-formal education within the context of youth work and evidencing the outcomes of youth work. The conference is targeted at youth work professionals and people responsible for the development of youth policies in state and local governments, not for profit youth work agencies and youth work education providers.
The purpose of the conference is to:
introduce Youthpass - the Europe-wide validation strategy for non-formal learning within Youth Work – into the Youth Work practice in Victoria
better understand non-formal learning and its application to Youth Work practice
understand how to better evidence the impact of Youth Work, particularly in an environment of rate capping and scarce resources
provide an opportunity for Youth Workers to network
learn about new and innovative programs.
Submit an expression of interest
Expressions of interest are now closed (as of 9 March 2016).
Duration of presentations & workshops
Presentations should be 45 minutes in length with an additional 15 - 30 minutes allocated for questions from the audience.
The duration of the workshops is 75 minutes and each workshop is expected to have between 20-40 participants.
Submission guidelines
Submissions should provide an overview of:
the title of the proposed presentation or workshop
the abstract of the presentation or workshop
how the presentation or workshop will be delivered
the professional background of the presenter.