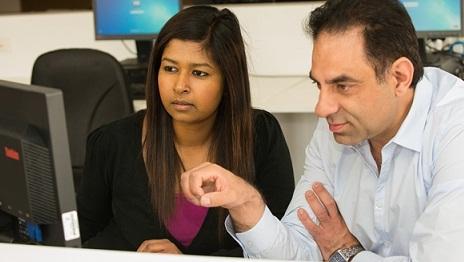 Drop in and see a librarian to assist you with finding information resources for your assignments and a lecturer from Academic Support & Development for assistance with your academic language and study skills.
Finding resources using the Library catalogue and databases
Evaluating the information you find
Planning a business essay, report or assignment
Referencing and avoiding plagiarism
Building your academic language skills
Managing your study time at university
Reading business texts
Giving spoken presentations
This is for all students in the College of Business. No appointment needed; simply drop in as often as you need.
Footscray Park Campus
When: Every Wednesday during semester
Time: 1pm – 3pm
Where: Building G, Room 316.
City Flinders Campus
When: Every Thursday during semester
Time: 1pm – 3pm
Where: Level 9, Student Hub