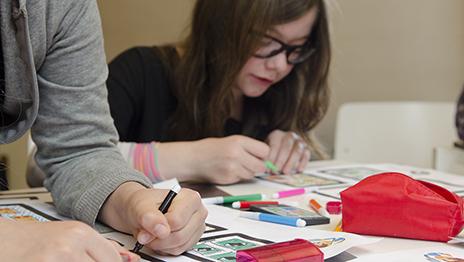 The AVID education program continues to expand in Australia as partner organisations acknowledge its positive influence on students academic outcomes.
The University of Newcastle, Australia have signed a Memorandum of Understanding with Tuggerah Lakes Secondary College acknowledging the Advancement via Individual Determination (AVID) program's positive influence on academic outcomes.
The Victoria Institute, supported by Higher Education Participation and Partnerships Program (HEPPP) funding, is leading the implementation of the AVID program in Australia. Currently, there are 25 sites in three states and the Northern Territory integrating this university-readiness program into their curriculum, including Tuggerah Lakes Secondary College.
Claire Brown, Associate Director for The Victoria Institute and Chief Investigator of AVID Australia says The University of Newcastle's agreement with Tuggerah Lakes Secondary College is a testimony to the AVID program's success in promoting deeper partnerships between schools and universities.
"AVID's holistic approach and strategies equip students, especially those from low SES and under-achieving backgrounds, with the necessary academic social and emotional skills to access and complete a university education."
"Australian schools using AVID notice significant improvements over time in student educational outcomes. The uptake and recognition of the program by institutions such as The University of Newcastle highlights the AVID program's strengths," says Claire.
Watch the video report on NBN News: US program working wonders.
Read more about the AVID program in Australia and the teacher education event, AVID Summer Institute.