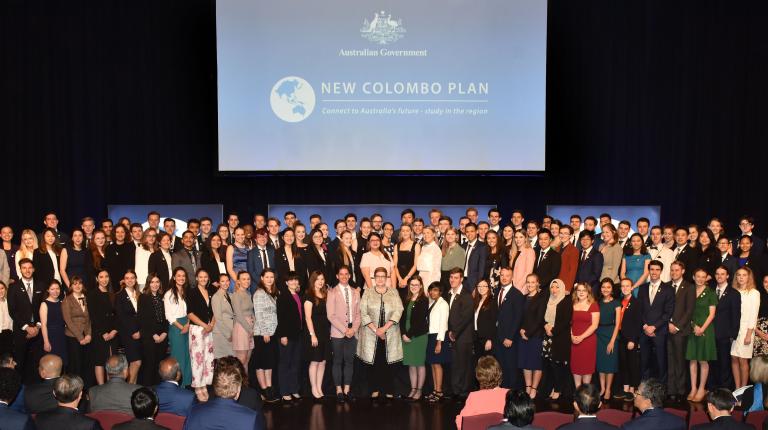 Applications are open for the 2021 New Colombo Plan Scholarship Program.
The New Colombo Plan (NCP) Scholarship Program is an Australian Government initiative that provides undergraduate students with funding to undertake study and internships in one of 40 participating Indo-Pacific locations. The participating locations include countries in Asia such as:
Bhutan
Cambodia
China
India
Indonesia
Japan
Malaysia
Mongolia
Nepal
Philippines.
Many diverse Pacific countries are also potential locations, including:
Fiji
Kiribati
Nauru
Papua New Guinea
Samoa.
Students must first apply via an internal Victoria University (VU) application process. VU will then support selected candidates in making the full application for funding.
Under the program, travel is to be between 1 January 2021 and 15 December 2021 and is subject to Australian Government travel advice and VU's travel policies.
The scholarships cover tuition fees for academic and language study, a travel allowance and a monthly allowance for living costs.
Last year's VU scholars were Laurence Fudim and Audrey Dalton-Power. Laurence, a Bachelor of Laws (Graduate Entry) student at VU, studied law and Japanese at the International Christian University in Japan. Audrey, who is studying a Bachelor of Community Development at VU, completed a semester at the University of the South Pacific in Fiji and an internship with Oxfam Fiji.
Eligibility
To be considered for the NCP Scholarship, you must:
be an Australian citizen
be aged 18-28 on 1 January 2021
have completed one year of undergraduate study at the time of departure
have achieved a minimum credit average of 70%.
How to apply
Express your interest in the NCP program by Friday 29 May 2020.
Make a short video (up to 2 minutes) to explain why you're applying, where and what you'd like to study, and how you will benefit.
Upload your video to YouTube or Panopto.
Email your CV and the video link to

[email protected]

.
More information
More information about the NCP program is available on the VU NCP webpage, the Department of Foreign Affairs and Trade website or email the Victoria Abroad Team at [email protected].