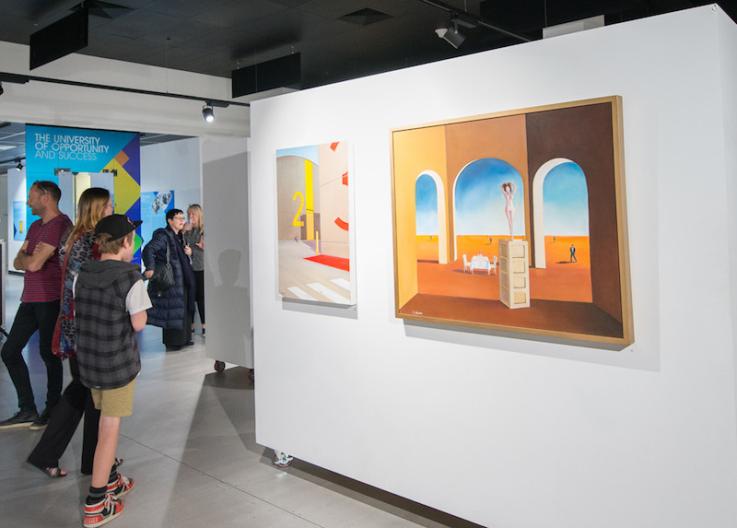 Call for alumni artists for the Connect 18 exhibition!
VU Alumni Relations and Footscray University Town are now accepting expressions of interest for a solo exhibition opportunity for our alumni in October 2018.
Incentives
The successful alumni applicant will be awarded:
$1,500 to assist with the development of the work, materials, installation and other overheads
installation and marketing support
opening event held by VU at MetroWest
inclusion in VU at MetroWest and Victoria University alumni community newsletter
opportunities to sell artwork with no commission charged.
Eligibility & selection criteria
Applications are open to all alumni who have graduated from Victoria University and our predecessor institutes.
All disciplines and media will be considered.
Proposals will be assessed with the following considerations:
local relevance or inspiration drawn from Footscray
innovative concepts that have not been previously exhibited at VU at MetroWest
provision of public engagement opportunities, eg artist talks and workshops
suitability to the venue and local community.
Submissions
One artist will be chosen to exhibit at the Central Space Gallery at VU at MetroWest, 138 Nicholson Street, Footscray.
Applications are now closed.
For more information, please email [email protected].